Baltimore CASH Campaign announces 12th Annual Money Power Day®
4/3/2017, 7:36 a.m.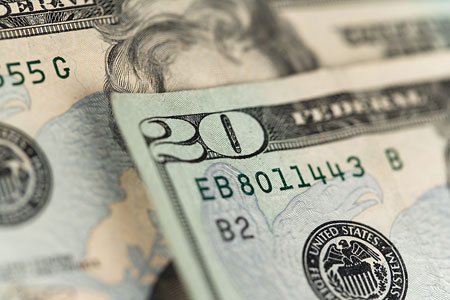 BALTIMORE — Congressman Cummings & Sarbanes, Mayor Pugh with over 1000 adults, teens and children expected to attend this free, fun-filled and informative financial services fair - April is National Financial Education Month
WHAT: Money Power Day®, the region's BIGGEST free financial fitness fair!
· Brought to you by the nonprofit Baltimore CASH (Creating Assets, Savings and Hope) Campaign and its partners
· "Boost Your Financial Well-Being" at this energy-packed day filled with exciting activities designed to inspire and inform people of all ages and income levels
· Money Power Day® is a "shady-free" zone – only vetted trustworthy, reliable/safe, high quality services are welcomed
· Celebrate "National Financial Education Month"!
WHERE: Poly-Western High School
1400 W. Cold Spring Lane
Baltimore, Maryland 21209


WHEN: Saturday, April 1, 2017: 9AM – 3PM
Doors open at 9 AM
Activities until 3 PM
WHO SHOULD ATTEND: Everyone!
· Aspiring entrepreneurs interested in learning how to grow or start a small business
· Families looking to secure their future with a will, save money or buy a home
· Teens & their parents who want to learn how to pay for college or deal with student debt
· Children who want to have fun playing financial games & win prizes in the Power Buck Game + face-painting & balloon hats!
· Anyone who wants to learn their credit score and what their credit report means
POSSIBLE INTERVIEWS: Baltimore CASH Campaign Director Sara Johnson; Congressman E lijah Cummings; Congressman John Sarbanes; Baltimore City Mayor Catherine Pugh; Baltimore City Schools CEO Dr. Santelises; attendees of all ages; exhibitors
VISUALS: Over 1000 attendees including children and families engaged in activities, gathering materials, receiving services; Kids Zone with children's face-painting, balloon art; large exhibitor hall; lots of ACTION!
OPENING CEREMONY AT 9:30AM: Congressman Elijah Cummings and John Sarbanes, Baltimore City Schools CEO Dr. Santelises & Sara Johnson of Baltimore CASH will inspire the attendees; Pastor Franklin Lance of Mount Lebanon Baptist Church will give the Invocation. Fox 45 Morning News Anchor Patrice Sanders will MC!
LUNCHEON PROGRAM AT 11:45AM: Featuring Michael Canet, The Savvy Investor ®
Then Mayor Catherine Pugh will speak at 12:45PM!
WHAT HAPPENS AT MONEY POWER DAY®?
It's FREE! No Charge for quality information and services!
· Exhibitor Hall with 40+ vetted-for-quality nonprofits, businesses, and government organizations provide on-site financial services, information and education that participants can use immediately to boost their financial power. Brought to you by the Baltimore CASH Campaign
· Small Business Zone – Get one-on-one advice from entrepreneurship experts. Learn about business planning, structure, taxes and more. Have a business idea? Enter the 'Pitch Your Side Hustle' contest for a chance to win: 1st Place $750, 2nd Place $250, 3rd Place $100! Brought to you by BB&T
· Workshops cover topics that help people learn the steps to achieving financial dreams, such as how to buy a home, start or grow a small business, prepare for home ownership, pay for college and managing student debt, secure your family's future with a will. Brought to you by M&T Bank