Fewer Americans are trying to lose weight
4/10/2017, 5:22 p.m.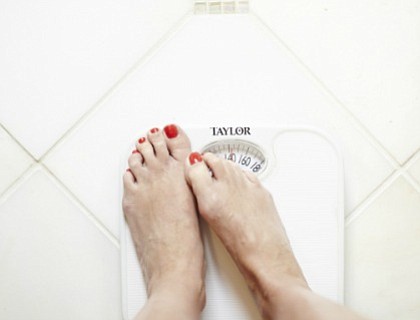 (CNN) — Diet is "a four-letter word for failure," if you ask Teena Henson.
In the past, the 57-year-old Gilmer, Texas, resident would try fad diets that did nothing but leave her feeling frustrated, she said.
"There was one called a grapefruit diet or something where you didn't eat anything but grapefruit," Henson said. "If you do something like that, that's what I meant by 'diet' being a failure."
She didn't consistently exercise, either. Although she didn't have any serious health conditions, she knew that her lifestyle was killing her. Henson was 5-foot-4 and 332 pounds.
Then, about six years ago, Henson was listening to the radio when an ad for Anytime Fitness blasted through the speakers. She said a quick prayer: "God, I wish we had one of those here."
Two weeks later, a gym opened in her neighborhood.
"I looked at it as an answered prayer," Henson said. "If that hadn't happened, there's a possibility I could have died or have any of the conditions associated with being obese. There's a history of heart disease and diabetes in my family. I was headed in that direction, and I didn't want to go there."
Ever since, Henson has been going to the gym daily with two of her friends and has been preparing healthier meals for herself. She has lost 175 pounds -- more than 50% of her previous body weight -- and she is keeping the weight off, she said. She has ditched fad diets and avoids placing too much emphasis on how much she weighs and instead focuses on how she feels.
But she remembers how easy it was to stick to the same old foods and avoid exercising, and how hard it was to find a healthier routine that led to long-term weight loss.
Across the United States, obesity rates are rising. But fewer Americans are trying to lose weight, according to a paper published in the journal JAMA last month.
Experts are now trying to figure out why: whether it's because they don't realize they're at an unhealthy weight, because weight loss is hard or something else entirely.
'I can't sit in judgment'
Before her weight loss, Henson was just like the more than one-third of American adults who meet the criteria for obesity, as their body mass indexes are 30 or higher, according to the Centers for Disease Control and Prevention.
More than two in three American adults are considered to be obese or overweight, with body mass indexes between 25 and 29.9.
Being overweight or obese may increase the risk of many health problems, including type 2 diabetes, heart disease and certain cancers.
The new paper showed that more than 30% of Americans said they were obese in 2015, compared with about 19% in 1997. Of those who were overweight or obese, about 49% said they were trying to lose weight in 2014, compared with about 55% in 1994.
"I've pondered that several times, as to why some people would want to be unhealthy when they can be healthy, but there are so many variables in someone's life that you don't know about," Henson said.