Doctors still divided on when women should start mammograms
4/11/2017, 6 a.m.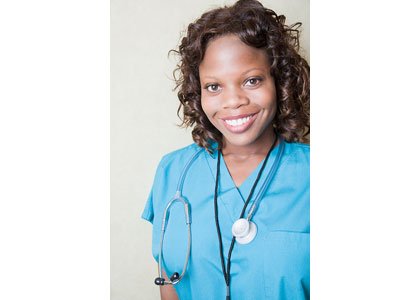 continued — She added that the American College of Radiology and the Society of Breast Imaging both recommend yearly screenings for women 40 and older.
"I put myself in patients' shoes when I make a recommendation as a doctor and I say, this is what I would do for myself," Patel said. "There are so many different recommendations and it can be confusing. So it's important for patients to make their decision for screening with their primary care physician and I'm encouraged that this study shows most primary care physicians still believe in annual screening starting at age 40."
Guideline groups bring different perspectives and weigh different types of data differently, said American Cancer Society's Wender.
"Screening guidelines will constantly change in response to the emergence of new evidence. This is a good thing. As we learn more, we can refine guidelines based on new information. That's why it's important to keep updating guidelines. Groups are asked to balance the risks and benefits of a screening test," Wender said.
"Ultimately, there is no perfect answer -- guideline groups must bring their own values into the recommendation. Breast cancer is a good example," he said. "The risk of developing breast cancer steadily increases as a woman gets older -- that makes it very hard to choose one starting age that is right for everyone. That is why shared and informed decisions in younger women are recommended by some of the groups."
Why mammograms are a breast cancer debate
Neither the American Cancer Society nor the US Preventive Services Task Force recommend routine mammograms for women 40 to 44 because they are more likely to offer downsides than benefits, according to an editorial that published alongside the new paper in the journal JAMA Internal Medicine.
Drs. Deborah Grady and Rita Redberg, professors at the University of California, San Francisco School of Medicine, co-authored the editorial.
Potential risk factors that can come with mammograms are overdiagnosis, in which a cancer that would otherwise never cause symptoms or death is found, and false-positive results, in which a patient could unnecessarily experience anxiety and take on the discomfort and financial costs of additional tests, such as a biopsy.
"One important issue is that payment systems in the United States typically reward ordering tests and procedures over taking the time to talk to patients about risks and benefits. The fear of litigation is often mentioned as a reason for unnecessary testing," Grady and Redberg wrote in their editorial.
"Other excuses range from the influence of many decades of hype in the general and medical media, the idea that early treatment must be good, that knowing is better than not knowing, the allure of doing something rather than nothing, and the conviction that patients like more testing," they wrote. "Limiting coverage of tests known to be harmful is a win-win for patients and the national health care system."
Grady and Redberg pointed to the US Preventive Services Task Force's recommendations to screen women 50 to 74 every other year as the appropriate guidelines to follow.