Ringling Bros Returns to Baltimore One Last Time!
Ursula V. Battle | 4/14/2017, 6 a.m. | Updated on 4/13/2017, 4:38 p.m.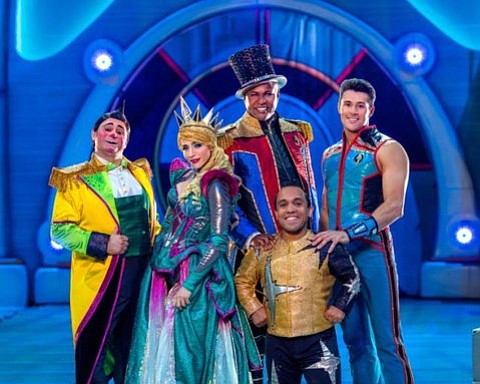 "When asked what were his most memorable moments with Ringling Bros., Iverson said: "When I was introduced to the cast and crew for the first time. They gave me the mic and said, 'give the announcement and sing'. I received a rousing applause. Another top moment was when I opened at Madison Square Garden. To stand in the same place where Frank Sinatra danced and where Muhammad Ali boxed was special with my being from New York."
He continued, "My third most memorable moment was my realization of the power and reach of live entertainment.I met a family in Jacksonville, Florida who were having a great time. The mother had on clown make-up and her sons were dressed like a clown and a ringmaster. She told me her son didn't speak until he came to a Ringling Bros. circus. Now, I'm not known for
sentimentality, but I was floored. It was such as beautiful moment."
Iverson also reflected back on when his grandparents attended a show.
"Both of my grandparents were activists," said Iverson. "My grandfather narrowly escaped a lynching. When he came to a show five years ago, he told me he enjoyed it. He also said there was a time when he couldn't sit where he wanted to sit and there he was watching his grandson in the middle of it all."
Iverson, who said he plans to take a vacation once the Circus closes, is encouraging everyone to take advantage of one final opportunity to experience Ringling Bros. and Barnum & Bailey Circus."
Out Of This World features so much adventure and such dynamic talent," he said. "I am hopeful everyone will come out and enjoy the farewell."
Tickets are available at all Ticketmaster outlets, by phone at 800-745-3000, by visiting www.ticketmaster.com, and at the Royal Farms box office. For more information, call 410-347-2006.