That song doesn't mean what you think
4/19/2017, 6 a.m.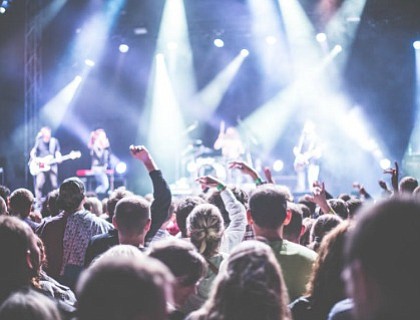 continued — Frontman Stephan Jenkins told Billboard in 1997 that "Semi-Charmed Life's" seemingly optimistic and sunny sound is intentional but apparently also deceptive for some of its fans. "It's a dirty, filthy song about snorting speed and getting blow jobs" and meant to evoke the "bright, shiny feeling you get on speed," Jenkins said. "It really is funny that people play it on the radio."
"American Pie," Don McLean
People usually think this is about: Having some sort of whiskey-fueled karaoke night with friends. (In other words, they have no idea.)
But it's really about: The end of an era.
Artist Don McLean has said the tragic 1959 plane crash that killed rock star Buddy Holly inspired him to write the enduring 1971 release "American Pie," but "the day the music died" is just one element of the song.
"The lyrics had to do with the state of society at the time," McLean said in an early interview, according to the Guardian.
In 2015, McLean put all 16 pages of "American Pie's" lyrical manuscript up for auction at Christie's, which commented that "There is something about this song that captures the era of that period and there is a kind of innocence to it, a loss of innocence in America."
It's a statement McLean has agreed with, according to the Guardian: "American Pie speaks to the loss that we feel" the UK paper reports. "That's why that song has found the niche that it has."
"Closing Time," Semisonic
People usually think this is about: What'll come next after last call at the bar.
But it's really about: Childbirth
In the category of "most misunderstood songs," this one is a classic unto itself. But Semisonic's Dan Wilson says that he understands why so many people miss the message of the 1998 hit; at first, he, too ,thought it was going to be a song about closing up shop.
"I was initially trying to write a song to end the Semisonic shows with," Wilson admitted in 2010. "So I set out to write a new closer for the set, and I just thought, 'Oh, closing time,' because all the bars that I would frequent in Minneapolis ... would yell out 'closing time' ... and I guess that always stuck in my mind."
But "part way into the writing of the song, I realized it was also about being born," Wilson said. "My wife and I were expecting our first kid very soon after I wrote that song. I had birth on the brain, I was struck by what a funny pun it was to be bounced from the womb."
"Time of Your Life," Green Day
People usually think this is about: Offering someone best wishes for their future.
But it's really about: Telling an ex-girlfriend not to let the door hit her on the way out.
Feel free to continue to play this track at high school reunions, going away parties and college graduation celebrations -- as long as you know the song's full title begins with "Good Riddance."