Remember the Chibok Girls!
Congresswoman Frederica S. Wilson (D-Fla.) | 4/21/2017, 9:51 a.m.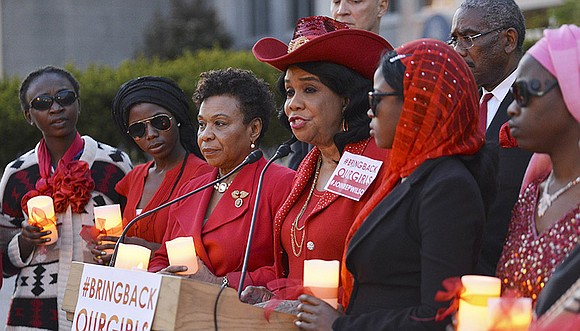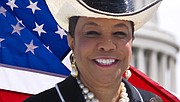 NNPA — On Thursday, April 14, 2017, the world marked three years since Boko Haram terrorists burst into dormitory rooms at the Government Secondary School in the northern Nigerian town of Chibok and kidnapped nearly 300 girls simply because they dared to get an education. In the days leading up to this date, there will likely be plenty of headlines devoted to the Chibok girls, as these now young women are famously known. This happens each time we reach yet another sad milestone: 500 days, one year, two years, 1000 days, and counting. Soon after, however, the news reports will fade and this ongoing tragedy will slip once more to the backburner.
The 195 Chibok girls who haven't been able to escape their captives or were not among the 21 released last October, are still the most compelling symbols of the Boko Haram insurgency, but we must never forget that the group has committed increasingly heinous acts in the past three years from which innumerable victims may never recover. Let me count the ways.
More than 2.6 million people are currently displaced across Nigeria and its neighbor nations in the Lake Chad region, and Nigeria is in the process of building a comprehensive orphanage to house approximately 8,000 children who've been separated from their parents. At least one million children have been forced out of school. Millions more Africans are at risk of starving to death and countless men, women and children all of ages, both Christians and Muslims, have been kidnapped, tortured, and/or killed.
It gets worse. In addition to engaging in the human trafficking of women, forcing them into sexual and domestic slavery, the insurgents also use children as suicide bombers. Even ISIS, to whom Boko Haram has pledged allegiance, has expressed concern that the group goes too far.
As a mother, a former educator, and indeed, a human being, I have felt heartbroken, shocked and angered by the daily horrors our West African sisters and brothers have been forced to endure. The actions of the world's most deadly terrorist group have also emboldened me to use my voice and every resource available in the fight to ensure that the Chibok girls are not forgotten and to help eradicate Boko Haram and repair the damage it has caused.
I have traveled twice to Nigeria to meet with victims' families and government officials and brought the BringBackOurGirls movement to the United States. Each week that Congress is in session, lawmakers from both sides of the aisle participate in a "Wear Something Red Wednesday" social media campaign that helps maintain pressure on the Nigerian government to keep working to negotiate the release of the remaining Chibok girls and pull out all stops to defeat Boko Haram.
On December 14, 2016, President Barack Obama signed into law legislation that Senator Susan Collins (R-Maine) and I sponsored that directs the U.S. secretaries of State and Defense to jointly develop a five-year strategy to aid the Nigerian government, the Multinational Joint Task Force created to combat Boko Haram, and international partners who've offered their support to counter the regional threat the terrorists pose.