United Way of Central Maryland Announces "Philanthropic Five" Award Winners
4/23/2017, 12:01 a.m.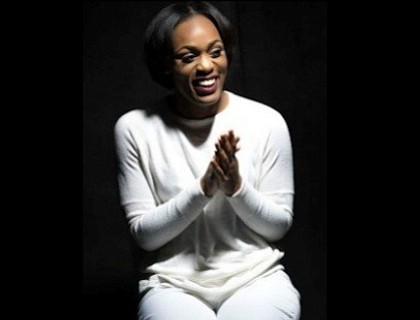 BALTIMORE — Winners to be recognized at organization's annual Emerging Leaders United Young Professionals Conference
BALTIMORE (April 20, 2017) – United Way of Central Maryland will recognize this year's "Philanthropic Five" award winners at its sixth annual Emerging Leaders United (ELU) Young Professionals Conference on Friday, May 5. These five young professional leaders are creating positive change in central Maryland through their leadership in the communities in which they live and work. This year's winners include Jenna Laube, Sonny Tannan, Matthew Riggin, Dr. Stanley Andrisse and Andrea Jones.
United Way's ELU is a network of more than 1,500 young professionals that provides unique opportunities to give back to the local community while networking with other committed and philanthropic young professionals.
More than 400 local young professionals are expected to attend the conference, which convenes from 8 a.m. – 5 p.m. on May 5 at the Four Seasons Hotel in Baltimore. The theme for this year's conference is "Leading the Way for Social Impact." Topics and activities include building social ingenuity, leveraging technology, engaging in volunteerism and social responsibility, crowdsourcing and leadership.
Leadership development sessions and panel discussions will feature presenters including Johns Hopkins Hospital President Redonda Miller, Plank Industries CEO Tom Geddes, Innovation Village CEO Richard May, Emerging Technology Centers President and Executive Director Deborah Tillett, and Senior Advisor to the President and Head of Johns Hopkins Technology Ventures Christy Wyskiel.

"United Way of Central Maryland encourages young professionals to take a stand in their local community and make an impact by giving back," said ELU Director Jeremy Rosendale. "These young leaders have made a huge impact in central Maryland through volunteerism, networking and social events throughout the year, and they continue to help families and individuals move toward a brighter, more stable future. Each of this year's Philanthropic Five awardees embodies our mission to improve people's lives."
2017 United Way Emerging Leaders United Philanthropic Five Award Winners:

A project engineer at Groundwater & Environmental Services, Jenna Laube studied engineering at Johns Hopkins University while participating in Johns Hopkins University Tutorial, Host-A-Student, Model United Nation and Engineers Without Borders. In her limited free time, Jenna volunteers as a trained crisis counselor for Crisis Text Line, serves as fund development chair of the Junior League of Baltimore, and is actively involved with House of Ruth, Blue Water Baltimore, Volunteering Untapped, and Safe House of Hope.
"Receiving United Way of Central Maryland's Philanthropic Five award was a wonderful surprise," said Jenna. "They say 'if you want to go fast, go alone, but if you want to go far, go together.' Being a part of Maryland's philanthropic community is an honor, and I am proud to be in the company of other community members dedicated to effecting positive change".
Sonny Tannan has worked in industries that give back,

having been chair of board development of the Y of Central Maryland, co-chair for the UPS Veterans Business Resource Group and social media coordinator for the United States Marine Corps Toys for Tots program. He believes that connecting with others and maintaining flexibility for changing priorities have been key strengths in his philanthropic work. He has demonstrated a commitment and willingness to step forward when volunteers are asked for, in order to help develop opportunities for others.