United Way of Central Maryland Announces "Philanthropic Five" Award Winners
4/23/2017, 12:01 a.m.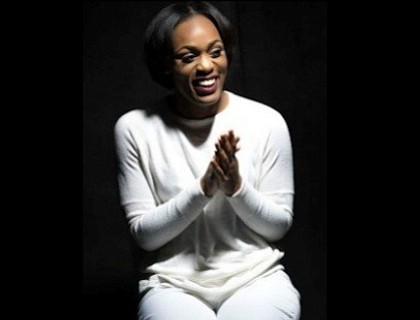 continued — "I'm humbled that the Emerging Leaders United nominating board selected me along with four other young leaders in the community for the Philanthropic Five award this year," said Sonny. "But I'm more honored that others in the community felt strongly enough to put forth my name based on the commitment that we have all made to make positive change. Based on the support of leaders and volunteers alike, I urge all to find your voice and passion, and stay committed to changing the odds for families and communities."
As a wealth advisor for Morgan Stanley, Matthew Riggin has a keen understanding of the need for increased financial literacy in the Baltimore community and beyond. Matthew has co-instructed financial literacy to a variety of nonprofits for the past two years including Sarah's Hope, Paul's Place and South Baltimore Learning Center. Outside of his focus on financial literacy, Matthew serves on the GIVE Advisory Committee for Business Volunteers of Maryland, volunteers as a WingMan for Athletes Serving Athletes, is an advocate for the Baltimore Community ToolBank and serves on the associate leadership council of Junior Achievement.
"It's an honor to be recognized with so many talented folks who are doing great work to support the community."
Dr. Stanley Andrisse is an early career biomedical research scientist at Johns Hopkins Hospital in the Division of Pediatric Endocrinology studying type 2 diabetes and metabolic dysfunction. Dr. Andrisse serves as the president of the Johns Hopkins Postdoctoral Association and co-chair of the Diversity Postdoctoral Alliance. He is also an active member on several national committees aimed at community outreach and leadership development. He is a mentor and community activist through Big Brothers, Big Sisters and Baltimore Young Professionals.

"I have been an active youth enthusiast and community organizer for close to a decade," said Dr. Andrisse. "I am involved in several programs that promote pursuing excellence to under-served communities. I do over 750 hours of community service per year. I am truly committed to giving back and helping others. This award really means a lot to me."
Born in Baltimore City, Andrea Jones is a graduate of the University of Maryland Eastern Shore (UMES), where she spent her free moments working at hospitals and volunteering with the Boys and Girls Club as well as other mentoring programs in the surrounding areas. As a junior at UMES, she enlisted into the Maryland Army National Guard and currently still serves. Her passion for servicing her community eventually blossomed into the development of her organization Live to Inspire. As a registered 501(c) 3, her organization focuses on reuniting and restoring the community through volunteer programs that directly target the city's youth and less fortunate.
"Being a 2017 recipient of the ELU Philanthropic Five Award means that I have and will continue to do right by my community," said Andrea. "To me, [this award] means that on days when we feel that no one cares and that support for our efforts is minimal, someone is proud and always watching. With our efforts combined, we can truly make a difference."