Better hearing, less constipation and other surprising benefits of exercise
Robert J. Davis | 8/20/2017, 6 a.m.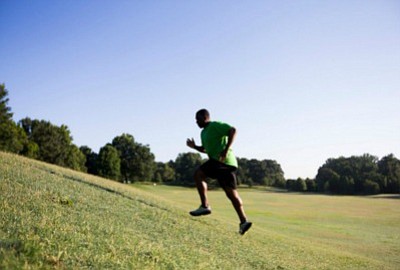 Periodically, we see reports that scientists are closer to developing a pill that would mimic the benefits of exercise.
The truth is that no medication or supplement even comes close to exercise for being able to do so much for so many people -- or probably ever will.
While we've all heard that regular exercise can improve heart health and strengthen muscles, it can also enhance the quality of your life in a number of ways. Five such benefits may surprise you.
Sounder sleep
The headline of a survey by the National Sleep Foundation said it best: "Exercise is good for sleep." In the poll of 1,000 people, those who exercised the most vigorously reported the best sleep quality overall. And they were less likely than non-exercisers to say that in the past two weeks, they had experienced problems such as trouble falling asleep or waking during the night.
These findings are supported by a review of 66 studies on exercise and sleep. It concluded that regular exercise is comparable to sleep medication or behavioral therapy in improving the ability to fall asleep, as well as sleep duration and quality.
Researchers aren't sure why, but they suspect that physical activity may help by affecting body temperature, metabolic rate, heart rate or anxiety level, among other things.
Because exercise also revs up your body, conventional wisdom has it that exercising in the evening can interfere with sleep. But research in young adults as well as older people has failed to support this assertion.
Of course, everyone is different, so it's possible that nighttime exercise may make it harder for you to sleep. But the only way to know is to try. You may be pleasantly surprised at what a little pre-bedtime sweat can do for your sleep.
Fewer colds
You may have heard fitness buffs claim that they never get sick. This may seem like baseless -- not to mention annoying -- boasting, but there is scientific truth to it. Numerous studies have linked regular exercise to a lower risk of colds.
For example, a study that followed 1,000 adults for three months found that those who did aerobic exercise at least five days a week were about half as likely to develop colds as those who didn't exercise. And when exercisers did catch colds, they had fewer and less severe symptoms than their couch-potato peers.
These studies, which show associations but not cause and effect, are corroborated by randomized trials on exercise and colds. In one such experiment, sedentary postmenopausal women were assigned either moderately intense exercise (such as brisk walking) five days a week or once-a-week stretching. By the final three months of the 12-month study, those doing regular exercise reported having substantially fewer colds than the stretchers.
Research in animals and humans suggests that exercise chases away colds by boosting the immune system. At the same time, very intense activities may suppress immunity by increasing levels of the stress hormones cortisol and adrenaline.
That perhaps explains why, in one study, runners who participated in a Los Angeles marathon were nearly six times more likely to get sick in the week after the race than runners who did not participate.