High doses of vitamin B tied to lung cancer risk, study says
Michael Nedelman, CNN | 8/23/2017, 6:20 a.m.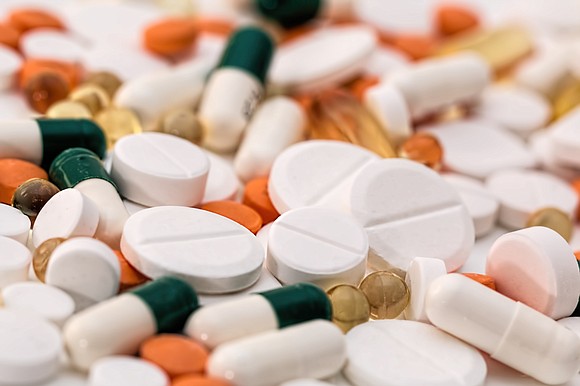 "When we're talking about what to be concerned about most: If you're a male smoker and you want to take B vitamins, you can stop smoking," Brasky said.
"Smoking is the most important thing here, and that's preventable."
To B or not to B?
"In the average person in this country, it's tough to be deficient" in B vitamins, Brasky said.
Those who are -- those with anemia or celiac disease, for example -- will feel tired and run down. For them, supplements might help.
But taking "megadoses" of these supplements doesn't do much for the average healthy person, Brasky said, nor does it cause immediate harm. The body tends to get rid of excess vitamin, he said.
"There's always this black box between what people say they eat or take and what is actually absorbed," said Regan Bailey, an associate professor of nutrition science at Purdue University and a former nutritional epidemiologist with the National Institute of Health's Office of Dietary Supplements. She also was not involved in the new study.
Stomach acid and digestion, Bailey said, are able to "rip out" B12 from food so that the body can absorb it. Some synthetic supplements, however, may be more easily absorbed.
Vitamin B12 is found in animal products like meat, eggs and milk. Americans get most of their B6 from fortified cereals, beef, chicken, fruits and starchy vegetables.
Too little of these vitamins is thought to carry cancer risk, too. Errors can happen when building new strands of DNA, causing them to break. And genes responsible for cell division may be thrown off by these changes, the study authors said.
In high concentrations, however, the exact relationship between the vitamins and lung cancer is unclear. If the vitamins are indeed responsible for increasing the lung cancer risk, Brasky said, another question would be whether B vitamins are hastening the development of a lung cancer that's already there or leading to new cancers.
Bailey warned that we are nowhere close to claiming that these high-dose supplements cause cancer. She added that the dietary survey the researchers used -- which calculated the average daily intake over the prior 10 years -- can be imprecise. But Brasky said that adults generally recall which supplements they've taken, allowing researchers to get a good idea of their average doses.
People mostly take dietary supplements because they think they will make them healthier, not because they are trying to add nutrients to their diet, Bailey showed in a 2013 study. And those who take vitamins may be hard to study, she said, because they fall into two very different categories.
"In my mind, people take supplements because they're sick and trying to get better or because they're healthy and want to stay that way," she said.
In a study in October, Kantor showed that about half of American adults have consistently taken dietary supplements over the years. The use of B12 grew 40% from 1999 to 2012, while the use of B6 dropped by a smaller amount.
"There might be one reason why somebody takes something, but it can have other effects on our bodies," Kantor said. "We don't know the whole host of effects."
The good news, Bailey said, is that most people aren't taking the single-vitamin, high-dose supplements that go far beyond recommended levels.
"Most people are taking multivitamins," she said, "and for that, there's really been no (cancer) association, which I think is a success story."