The life-saving message in Logic's hit song
Ben Tinker, CNN | 8/28/2017, 6 a.m.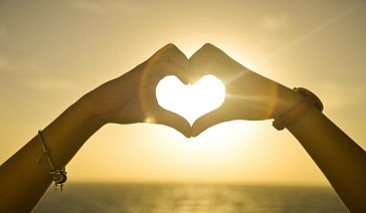 "I've been on the low / I been taking my time / I feel like I'm out of my mind / It feel like my life ain't mine / Who can relate?"
The opening lines of Logic's most successful song to date are, quite literally, a cry for help. The title of the track, "1-800-273-8255," is the phone number for the National Suicide Prevention Lifeline.
In a series of tweets the week the song was released, the 27-year-old rapper explained the motivation behind his music. "Over the years so many of you guys have told me that my music has helped you through so many tough times," he wrote. "Many of you have told me its even saved your life. I'm beyond humbled. But I felt I haven't done enough. ... I made this song for all of you who are in a dark place and can't seem to find the light."
Logic found himself in his "dark place" in late 2015, according to an interview with the New York Post.
"I was so scared because I was thought I had to work, work, work, because I thought I might only be around for five years," Logic said. "I thought I wasn't good enough to last."
Logic found his proverbial "light" by learning the power of one word to deal with his anxiety: no.
"I turn down really well-paid shows all over the world because I want to spend more time with my wife and myself," he told the Post. "I could sit here and think, 'I got all these people around me that I need to pay,' which is true ... but ain't nobody getting paid if I'm dead."
The first verse of "1-800" is sung from the perspective of a person who has given up on their life and is ready to end it. The second verse, fronted by Alessia Cara, showcases the response of a suicide hotline crisis worker.
"It's holding on though the road's long / And seeing light in the darkest things / And when you stare at your reflection / Finally knowing who it is / I know that you'll thank God you did"
The song ends with a verse featuring Khalid, again from the perspective of the suicidal caller but who now realizes the endless possibilities of the future.
"I don't wanna cry anymore / I wanna feel alive / I don't even wanna die anymore / Oh I don't wanna / I don't wanna / I don't even wanna die anymore"
As part of a contest to be featured on the cover of Logic's album "Everybody," fans submitted videos detailing how much the the rapper's music means to them. He shared some of them on Twitter.
"When I was alone with myself, the stress was unlike any other time of the day," said Faith Martinez, 18, fighting back tears. "I'd put my headphones in, and it would all subside, because I knew that there was someone out there that cared for their fans so much that if I took away my life the way I had thought about, he would be hurt, and somebody would care that I was gone.