NFTE (Network for Teaching Entrepreneurship) Announces Winner of DC-Baltimore Metro BizCamp Held This Summer
Young entrepreneurs earned seed capital for their future during this summer program sponsored by Citi Foundation
8/29/2017, 6 a.m.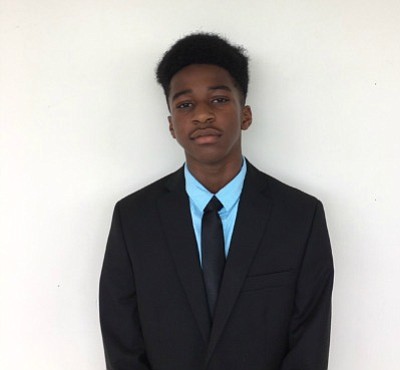 BALTIMORE — From June through August, in 10 cities across the United States, including DC-Baltimore Metro, NFTE (Network for Teaching Entrepreneurship) hosted BizCamps® to students, ages 13 to 18, from under-resourced communities. Students created a business idea and then worked to complete a business plan, all the while activating their entrepreneurial mindset.  At the end of camp, young entrepreneurs presented their business plans to a panel of judges in a competition to win seed capital.
The DC-Baltimore Metro BizCamp winner is Ashon Bennett, 14, a student at National Business Academy, won for his business plan for Future LLC, the opportunity to enhance the human body's repair and healing factor by sending signals throughout the nervous system and providing state-of-the-art healing. The DC-Baltimore BizCamp was held at Bowie State University in Bowie, Maryland. DC Public Schools and Prince George's County Public School were the DC-Baltimore community partners. Additional local support for the BizCamp was provided by Bowie State University.
Young people learned how to develop their entrepreneurial mindset, the way entrepreneurs recognize opportunities, implement plans, build teams and overcome obstacles. Students were challenged to create ambitious yet practical plans and encouraged to use their entrepreneurial mindset to dream big and know they can accomplish anything. BizCamp activities included the NFTE curriculum covering topics such as return on investment, supply and demand, opportunity recognition and marketing.  Guest speakers included business professionals who brought the outside world to the BizCamp setting, and field trips included meetings with entrepreneurs at their workplace.
"Summer learning loss can be a serious issue for students in the communities NFTE serves," said Shawn Osborne, NFTE's President and CEO.  "With the help of the Citi Foundation we are proud to help address that trend by activating the entrepreneurial mindset in young people through BizCamp.  No matter what path students choose, the mindset will help them create opportunities for themselves, persist through challenges and be successful in the 21st Century innovation economy."
NFTE BizCamps were held in the Bay Area, Chicago, DC-Baltimore Metro, Los Angeles, New England, New York, Newark, North Texas, South Florida and St. Louis. Lead support for all camps was provided by the Citi Foundation and in many programs Citi employees also participated as volunteers. In addition to DC-Baltimore Metro, other winners of the BizCamps include:
·Bay Area BizCamp: Jaime Mendoza, 17, and Randy Garcia, 16, from Kennedy High School for their business plan for Zooom, a company that will help other businesses grow by teaching digital marketing techniques that will modernize businesses and help them reach more customers. The Bay Area BizCamp was held at Mechanics Bank in Point Richmond, California. Mechanics Bank was the San Francisco Bay Area community partner. Jamie and Randy will compete in New York City on October 12th at the National Youth Entrepreneurship Challenge.   
·Chicago BizCamp: Alexander Franco, 17, a student at Clemente High School, won for his business plan for Power Pouch, which incorporates flexible and inductive charging technology within a pocket to allow users to have their phone sufficiently charged throughout the day. The Chicago BizCamp was held at mHUB in Chicago, Illinois. Chicago World Business and mHUB were the Chicago community partners.