Selena Gomez gives tearful speech thanking friend who gave her a kidney
Chloe Melas, CNN | 12/2/2017, 6 a.m.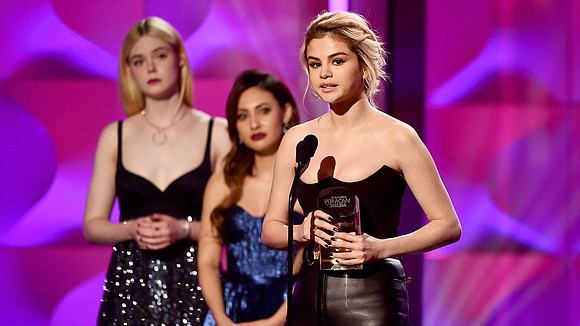 Selena Gomez gave an emotional acceptance speech on Thursday when she received the Billboard "Woman of the Year" award, saying her best friend, who gave her a kidney earlier this year, should be the rightful recipient of the praise.
The singer took to the stage and cried as actress Francia Raisa presented her with the award. Gomez said the award should really be going to Raisa because she "saved my life."
"I feel incredibly lucky," Gomez said in her speech. "Honestly, I couldn't be more grateful for the position I've been given in my career from seven to fourteen til now." She went on to thank her team for helping her through a rough year.
In a Vogue magazine interview published in April, she said she spent 90 days in rehab in 2016. Gomez also revealed in September that had a kidney transplant because of her battle with lupus.
At the time she wrote a message on Instagram to her fans in a caption of a picture of her and Raisa recovering in the hospital: "I found out I needed to get a kidney transplant due to my Lupus and was recovering. It was what I needed to do for my overall health. I honestly look forward to sharing with you, soon my journey through these past several months as I have always wanted to do with you."