UMMC JACQUES Initiative helping HIV/AIDS patients live healthy lives
12/8/2017, 6 a.m.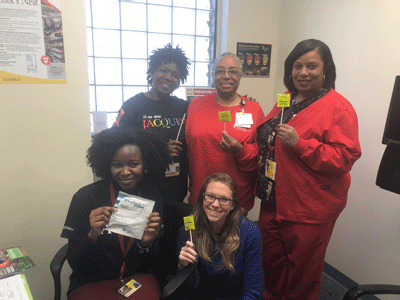 Even though most people know there is treatment for HIV, there may be misperceptions about how the treatment works, side effects and even the cost of HIV treatment, said Dr. Jamie L. Mignano, executive director of the JACQUES Initiative.

"Many people may not be aware that in Maryland, HIV treatment is available to everyone, thanks to the Maryland AIDS Drug Assistance Program, even persons without insurance can access treatment," Mignano said.
There are also many in Baltimore who know someone who has died as a result of AIDS before good treatment was available or because of limited access to regular care.
"These experiences may cause uncertainty and fear," she said, adding that many new cases of HIV in Baltimore are among young African American of the same gender. "This population face multiple challenges and HIV provides a double stigma. Therefore members of this population may be less likely to get tested and therefore risk getting sick from HIV if they are infected due to not knowing their status and getting care and treatment."
However, there is good reason to be optimistic.
"If you have not been tested for HIV, the time is now," said Richardson, who has lived with the illness for some time. "It's better to know your status than to not know. You can live well with HIV, I'm living proof!"