What would Coretta Scott King do?
Barbara Reynolds | 2/3/2017, 6 a.m. | Updated on 2/2/2017, 3:03 p.m.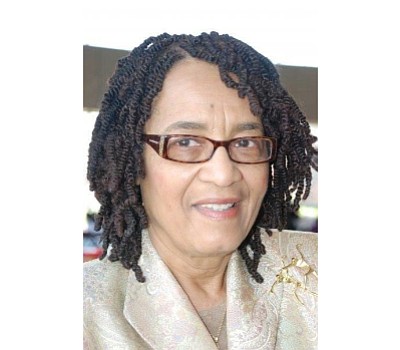 In their own analysis, '60-era civil rights leaders used the term refer to a Zeitgeist, the spirit of the times, which operated from a divine dimension that summons leaders exactly when needed most. This is a perfect description of the timing of human rights activist Coretta Scott King. Her legacy is in a resurgence as people take a fresh look at those who successfully moved themselves and others forward through the heavy thicket of discrimination such as the leading ladies in the wonderful new film, Hidden Figures.
Coretta Scott King died on Jan. 30, 2006. Yet her legacy is very much alive as a coalition builder, a strategist and a moral voice that confronted detractors but insisted upon non-violent approaches, such as dialogue, protests and economic boycotts with the end goal of peaceful reconciliation.
A second look at King's legacy should focus on but go beyond her well known decades ordeal of successfully lobbying to make King's birthday a national holiday and building the Dr. Martin Luther King Center for Social Change in Atlanta. Tourists from around the role visit this site, where her crypt and that of Dr. King are located near Ebenezer Baptist church where Dr. King preached and was funeralized.
Coretta King certainly came to mind as millions gathered in Washington and in sister cities around the world last week to mount an overwhelming rebuke to President Donald Trump's anti-human rights campaign and his denigration of women, minorities, immigrants and the physically challenged. Her name was scrawled on homemade signs scattered throughout.
It is appropriate that we remember her appeal to women and her global human rights efforts-- the capstone of King's 38 year mission as she shifted from civil rights to a more global inclusive human rights agenda after the assassination of her husband, Dr. Martin Luther King Jr in 1968. A familiar slogan of hers was: "Women, if the soul of the nation is to be saved, I believe that you must become its soul." Today, it rings louder than ever.
In 1977, President Jimmy Carter appointed her a nonvoting delegate to the 32nd General Assembly of the United Nations, where she advocated for more international focus on the human rights of women. That same year in Houston, she served as Commissioner on the International Women's Year Conference where she created quite a stir over her support for gay rights, an unpopular issue at the time.
In her memoir she tells how she opposed the various women's groups at the conference who were advocating a constitutional ban on same-sex marriage. "I feel that gay and lesbian people have families and their families should have legal protection, whether by marriage or civil union. I believe unequivocally that discrimination because of sexual orientation is wrong and unacceptable in a democracy that protects the human rights of all its citizens," King wrote.
In the historic 1963 March on Washington-which catapulted Dr. King to fame--women, however, were not allowed to march with the leaders or give a major address. But without a doubt King, would have played a supportive role in the Women's march as did her daughter, Bernice King.