National parks can hire for summer, despite Trump freeze
2/6/2017, 6 a.m.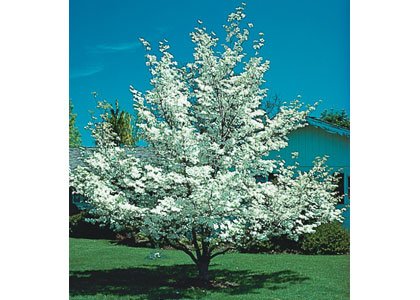 (CNN) — Will Grand Canyon, Yellowstone, Yosemite and other national parks be closed to visitors this summer?
For the past week, that's been unclear after President Donald Trump announced a federal government hiring freeze that could've affected hires the US National Park Service depends on to serve millions of visitors during the high season.
Now, it seems, they're going to be able to open as usual.
Seasonal and short-term temporary employees "necessary to meet traditionally recurring seasonal workloads," have been given a break under a list of exemptions to the freeze issued Tuesday.
The NPS, which hosted a record-breaking 307.2 million visits in 2015, depends on some 8,000 temporary workers to keep the parks running during the summer high season, a park service spokesman confirmed.
Trump's federal hiring freeze had left park officials across the country wondering if they would still be able to start hiring in February and March for the summer season.
Now it appears they still can hire those seasonal employees.
"As long as the Department of Interior (which oversees the park service) gives advance notice to its OMB resource management office, the hiring of seasonal workers should be allowable," Coalter Baker, a US Office of Management and Budget spokesman, told CNN.
Seasonal employees are critical to the park service during the high season, NPS spokesman Tom Crosson told CNN.
"They help parks throughout the system provide quality and safe experiences for our visitors during peak visitation periods," Crosson said.
"The National Park Service will continue to work with the Department of the Interior, Office of Personnel Management and Office of Management and Budget Administration to ensure that we meet the needs of park visitors across the system throughout the year."
The exemption has parks advocates breathing a short-term sigh of relief.
"There was great anxiety building with the uncertainty surrounding seasonal hires," said Maureen Finnerty, chair of the Coalition to Protect America's National Parks, a group of retired NPS professionals.
"Hiring seasonals is good news for visitors, park resources, and communities surrounding parks," Finnerty said. "It will create jobs and have a positive economic impact on these gateway communities."
Laura Cooper had already booked a trip for family and friends to Glacier National Park in July, and the Seattle resident says she's feeling relieved.
"Part of the reason we moved to the Pacific Northwest was to have our children grow up around the national parks," said Cooper, who has three children. "Maintaining and staffing these parks is vital for the next generation, especially with so many electronic distractions today. For our family, we see it as an important part of our children's education."
The best known national parks
The park service agency oversees 417 sites on 84 million acres around the country, including the headliner national parks, battlefields, civil rights sites, lakeshores and seashores, and even the White House.
The best known sites may be the 59 national parks.
Great Smoky Mountains National Park had 10.7 million visits in 2015, making it the most popular of the 59 headliner national parks. Grand Canyon National Park came in second place (5.5 million), followed by Rocky Mountain National Park (4.16 million), Yosemite National Park (4.10 million) and Yellowstone National Park (4.1 million) rounding out the top five parks.