Wendy's best menu picks, by a nutritionist
2/18/2017, 6 a.m.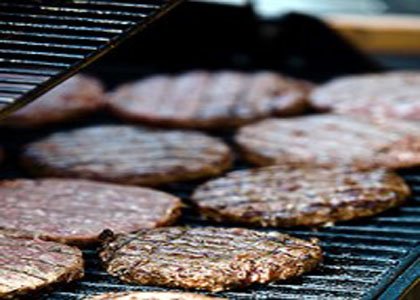 (CNN) — If you're the type of person who likes to customize meals in order to achieve your health goals, Wendy's is worth the trip. Like many others, the chain allows you to modify a meal any way you wish.
You can order a sandwich in a lettuce leaf instead of a bun if you're cutting carbs, forgoing gluten or simply cutting calories. Additionally, you can leave mayonnaise off sandwiches, omit chicken from any of the salads and even order your fries unsalted for a significant sodium savings. (Then again, we try to steer clear of fries in general.)
Wendy's offers a variety of salads, in both full- and half-size portions. You can also order burgers in junior sizes, which cuts calories, sodium and saturated fat. And we like the fact that you can get a healthier baked potato as part of your meal, a protein-rich option for vegetarians.
As always, be careful with condiments and extras, especially when it comes to sodium. For example, if you eliminate roasted tomato salsa from the taco salad (half-size), the sodium count goes down about 50%, from 1,320 milligrams to 670 milligrams. Also worth noting: Wendy's full-size salads come with two packets of dressing; use only one to keep sodium levels in check.
There are a few items that you'll want to steer clear of at Wendy's. Avoid sugar-sweetened beverages, especially the Frosty, a creamy dairy dessert beverage that ranges from 27 grams of sugar, or about 7 teaspoons for a junior size, to 81 grams of sugar, or 20 teaspoons for a large vanilla Frosty. Choose water or unsweetened iced tea, with 0 grams of sugar.
Wendy's mobile-friendly website is very easy to use. Sliding your finger over each menu image to view its nutritional facts makes it easy to quickly compare and contrast items within a category. Additionally, the site offers allergen information for its menu items as well as a dedicated gluten page.
Below are the best Wendy's options if you're focused on healthy choices within the limits of the menu. We break it down by our picks for kids, athletes, drivers, vegetarians and vegans, as well as low-calorie, low-sugar, low-salt, gluten-free and low-carb options.
For kids
Our picks: Four-piece chicken nuggets (for small kids); or grilled chicken wrap (for bigger kids); and apple slices and 1% milk
When it comes to feeding little mouths, no need to worry at Wendy's. A kids' meal can make for a healthy lunch or dinner. We like the four-piece white meat chicken nuggets for smaller stomachs and the grilled chicken wrap with shredded cheddar and honey mustard sauce for larger, more sophisticated appetites.
Skip the fries and opt for apple slices to boost fiber and vitamin C. Adding low-fat milk delivers calcium and vitamin D for growing bones and, hopefully, eliminates the need for a Frosty if you can get away with it.
For vegetarians
Our picks: Broccoli cheese baked potato and garden side salad with light balsamic dressing; or power Mediterranean salad without chicken