Wendy's best menu picks, by a nutritionist
2/18/2017, 6 a.m.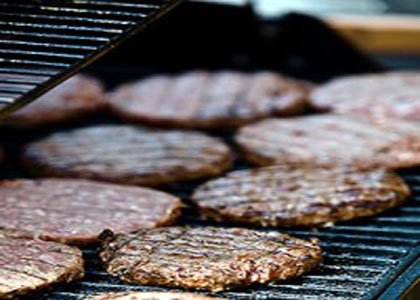 continued — If someone asked us whether we could have a baked potato topped with cheddar cheese and broccoli that delivers 15 grams of protein, 10 grams of fiber and a healthy dose of potassium, we'd say yes, even if we weren't following a vegetarian diet. This nutrient-rich potato will satisfy anyone looking for a meatless meal that offers carbs, protein and vegetables. If saturated fat or sodium is a concern, order the baked potato without cheese, which will bring the counts down to 0 grams of saturated fat and 45 milligrams of sodium. Add a garden side salad with light balsamic vinaigrette dressing for even more greens.
Vegetarians can also order the power Mediterranean salad without chicken. The combination of feta, hummus and sun-dried tomato quinoa still gives this salad a respectable amount of protein, as well as fiber. Plus, you slash 360 milligrams of sodium.
For vegans
Our picks: Baked potato with broccoli and garden side salad with pomegranate vinaigrette dressing and roasted pecans; or power Mediterranean salad without chicken or cheese; and apple slices
Thank goodness Wendy's offers baked potatoes. After all, they are a healthier choice than fries and one of the few options for vegans. There's also no veggie burger at Wendy's.
Even without cheese, a baked potato with broccoli at Wendy's delivers 9 grams of fiber and 10 grams of protein, with a significant saturated fat and sodium savings. Pair the potato with a garden side salad with pomegranate dressing, and add roasted pecans to boost the protein of the meal.
Another vegan-friendly option is the power Mediterranean salad without chicken or cheese. It offers 7 grams of protein and 8 grams of fiber, thanks to the red and white quinoa and brown rice in the salad's sun-dried tomato grain blend. Add some apple slices if you wish.
For calorie-counters
Our picks: Power Mediterranean chicken salad (half-size); or grilled chicken wrap; and apple slices
Wendy's power Mediterranean chicken salad recently came onto the chain's menu, and it's perfectly suited for waistline-watchers. It's a mix of grilled chicken, cherry tomatoes, feta, hummus and sun-dried tomato quinoa blend, along with three types of lettuces, that packs 20 grams of satiating protein and 5 grams of fiber for only 240 calories in the half-size portion. That includes dressing.
If you'd rather skip salad, the grilled chicken wrap is comparable in calories, even with the honey mustard sauce and cheese, and offers the same amount of protein.
The apple slices pair well with either option and offer 2 more grams of fiber for only 35 calories.
For the sugar-sensitive
Our picks: Grilled chicken wrap; or Caesar side salad and baked potato with broccoli; or small Rich and Meaty Chili; and unsweetened iced tea
If you're closely watching sugars, you have plenty to choose from when it comes to food at Wendy's: The chain's grilled chicken wrap and Caesar side salad are some of the lowest-sugar items on the menu, with 3 and 2 grams respectively. If you're on the hungrier side, opt for the wrap, which is more protein-rich.