New study suggests strategies for keeping off pounds
2/21/2017, 6 a.m.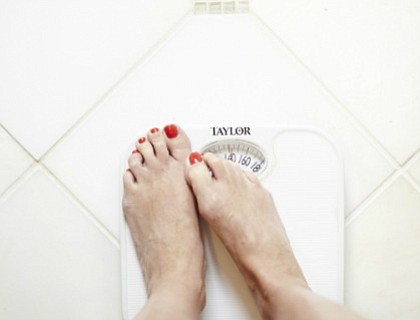 (CNN) — You've succeeded in losing weight. Now, what can you do to keep the pounds off?
Most people seem to struggle with long-term weight loss. By some estimates, only about 20% of overweight individuals are successful in keeping off at least 10% of their initial body weight for a year or longer.
A new study, however, suggests that using specific strategies -- such as weighing yourself regularly and planning for situations in which you might backslide -- could modestly slow the rate of weight regain in obese adults who have lost weight.
In the study, employing such strategies in a maintenance program increased the proportion of adults who stayed at or lowered their weight, after initial weight loss, by 13.9 percentage points, said Corrine Voils, research career scientist at William S. Middleton Veterans Memorial Hospital in Madison, Wisconsin and lead author of the study.
However, more research is needed to determine which specific strategies offered the most benefit and which may have not had much of an impact. The study, which involved mostly men of various races and involved self-reports, was published in the journal Annals of Internal Medicine on Monday.
"We went into this study unsure what to expect," said Voils, who is also a professor of surgery at the University of Wisconsin-Madison.
"We knew that maintaining weight loss is hard and that previous maintenance studies have tended to focus on middle-aged white females. We were unsure if a mainly telephone-based program would work in a population that is primarily men and of mixed race," she said. "We were happy to see that our strategies reduced the rate of weight regain."
More than one-third of American adults are considered to be obese, meaning their body mass index is 30 or higher, according to the Centers for Disease Control and Prevention.
Obesity has been linked to numerous health problems, including heart disease, stroke, type 2 diabetes and several types of cancer.
'Obesity is now recognized as a chronic disease'
The new study involved 222 obese patients, of whom only 34 were women. All of the patients had lost at least 8.8 pounds in a 16-week weight loss program.
They were randomly assigned to participate in either an intervention group that provided weight maintenance strategies for an additional 42 weeks or a group that received usual medical care, with no emphasis on weight maintenance.
Those in the intervention group participated in three in-person group meetings and eight individual telephone calls, in which they were given a maintenance calorie budget and strategies on how to exercise, get support from their family and friends, and monitor their weight.
The phone calls also involved the patients reflecting on how their lives have improved as a result of weight loss, making a plan for situations when they might feel tempted to go back to old habits, and specifying how frequently they weigh themselves and revisit weight loss efforts if they have gained weight.
All participants, in both groups, were scheduled for assessment appointments at the beginning of the study and then after 14, 26, 42 and 56 weeks.