Cat ownership not linked to mental health problems, study says
2/22/2017, 6 a.m.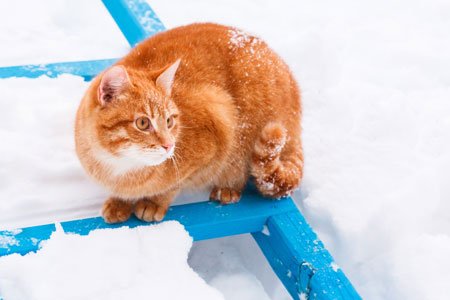 continued — Although the study did not measure T. gondii exposure directly, the results do suggest that if the parasite causes psychiatric problems, cat ownership does not significantly increase exposure.
However, other experts believe that adjusting for other possible explanations may eliminate the cause of the exposure itself. "By itself, household crowding is a risk factor that has been associated with schizophrenia," said Dr. E. Fuller Torrey, an associate director of research at the Stanley Medical Institute who has also conducted research in cat ownership and toxoplasmosis.
The researchers continue to recommend that pregnant women handle cat litter with caution.
"There is good evidence that T. Gondii exposure during pregnancy can lead to serious birth defects and other health problems in children. As such, we recommend that pregnant women should continue to follow advice not to handle soiled cat litter in case it contains T. Gondii," senior study author James Kirkbride of University College London said in a news release.
Soiled litter boxes are not the only places to contract the parasite. "You don't have to own a cat to be exposed to contaminated feces," Fuller said. "For example, cats love sandboxes because of the loose soil." He warns that any loose soil can easily be contaminated by neighborhood cats.
Solmi says she is relieved at the results of her study. "Many people own cats, and it's reassuring that our findings suggest that cat ownership is not associated with an increased risk of mental illness, as previously suggested."
She suggests that future studies look at replicating this research study to add more evidence.