Pastor Ruth Travis to retire from Ebenezer A.M.E.
Ursula V. Battle | 2/24/2017, 6 a.m. | Updated on 2/23/2017, 12:59 p.m.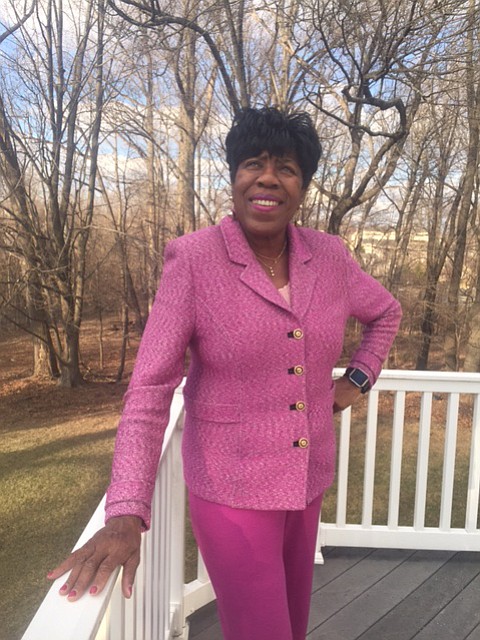 Retirement celebration will be held on Friday, March 3, 2017
The Reverend Dr. Ruth Travis is Sr. Pastor of Ebenezer African American Methodist (A.M.E.) Church located on 20 West Montgomery Street in South Baltimore. A longtime Baltimore City Public School educator, she is a nine year breast cancer survivor. Dr. Travis is also a member of The Journey Continues (TJC), a breast cancer survivor group. The name of the group also seems very fitting to describe the next chapter in Pastor Travis' life. Dr. Travis is retiring after 30 years in ministry.
"I am not leaving ministry," said Dr. Travis, who is Ebenezer's first female Sr. Pastor. "I am only retiring from pastoring a ministry, to pursue another kind of ministry that deals with breast cancer survival. It is new chapter of ministry in my life. This decision did not come suddenly, but I have given much thought and prayer to the journey ahead and believe I am prepared under God's sovereign hand, to discover His good plan for my new season of ministry."
Dr. Travis has served as Sr. Pastor of Ebenezer A.M.E since 2012. Ebenezer A.M.E. will celebrate its 181th Church Anniversary this year. According to church officials, Ebenezer A.M.E. boasts
the third oldest A.M.E. congregation in the United States, with Mother Bethel A.M.E. Church in Philadelphia, PA and Bethel A.M.E. Church in Baltimore City, respectively, having been founded before it in 1816.
"I will preach my last sermon as Pastor of Ebenezer A.M.E. on Sunday, April 2, 2017," said Dr. Travis. "It has been challenging, but God has always helped me to meet the challenge. My hope is that I was able to live a Christian life that people would want to emulate."
She added, "The core of the Gospel is helping somebody, doing ministry without a title, living the gospel, and sharing the Gospel. I want someone to live every sermon I preach. I would rather see someone live that sermon than hear that sermon preached."
A Retirement Celebration for Dr.Travis will be held on Friday, March 3,2017 at St. John A.M.E. Church located on 810 N. Carrollton Avenue in Baltimore. The event will begin at 7 p.m. Bishop John R. Bryant will be preaching the message for the evening.
"I am so excited," said Dr. Travis."Bishop Bryant is my father in ministry. It's going to look like a Bethel reunion."
Dr. Travis is a former basketball, volleyball, and badminton coach on both the high school and college levels. She earned a Bachelor's degree in Physical Education from Morgan State University; Master's degree in Education from West Chester State University; Master of Theology degree from St. Mary's Seminary; and a Doctor of Ministry degree from United Theological Seminary. The Augusta, GA native is also a member of Delta Sigma Theta Sorority. In addition to Ebenezer A.M.E., she also served as Sr. Pastor of Evergreen A.M.E., where she also was the
first female to hold that position.
"I have 30 years in the ministry and taught Physical Education for 30 years, which is a total of 60 years," said Dr. Travis with a smile. "Now that I am retiring, I plan to be very involved with