Children of obese parents at risk of developmental delays, says study
1/3/2017, 9:02 a.m.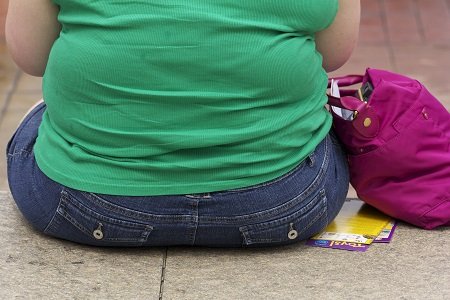 continued — "Our study wasn't designed to prove cause and effect. At this point, we only have correlations between parents' BMI and children's scores on a screening questionnaire," Yeung stressed.
However, the authors note that studies on animals show that obesity during pregnancy may promote inflammation, which can affect the fetal brain.
"Obesity is correlated with a rise in inflammation and in hormones that regulate body fat and metabolism. One theory is that these hormones might influence the development of the baby's brain," Yeung said.
Other theories are that high blood sugar or a shortage of certain nutrients might influence brain development.
The study offers less information on the potential effects of paternal obesity on child development, but the authors cite previous research hypothesizing that obesity could affect the expression of genes in sperm.
Scott Johnson, a professor in developmental psychology at the University of California, Los Angeles, was fascinated by team's results.
"The authors pose some interesting possible mechanisms by which maternal and paternal obesity could be responsible for the outcomes they reported," Johnson said.
He thinks the theories that maternal obesity poses a risk to a fetus' development are sound but says much more research is required.
"It wasn't clear to me how that general property induces specific deficits in fine motor skills," Johnson said.
The effects of obesity in male sperm are also not sufficiently explained, but the developmental psychology expert says it is not impossible.
"It's not a crazy idea. It has been speculated for some time that there may be distinct paternal genetic contributions to autism risk, for example," he said.
What's next?
"Overall, the study has some important findings and an intriguing set of possible explanations," Johnson concluded.
However, at this point, nothing can be confirmed.
"It's really important to stress that these results need to be confirmed by other studies," Yeung agreed.
But that is not easy, as recruiting families and collecting and analyzing the data could take years. If the team's results are confirmed, physicians who work with young children might take parents' weight into account when screening for development.
In the end, it's one more reason to keep an eye on your waistline.
"We know that obesity greatly increases the risk for such conditions as heart disease, diabetes and stroke. For anyone, male or female, pregnant or not, it makes sense to attain a healthy weight," Yeung said.