Financial New Year's Resolutions: Using Tech to Stay on Track
Gary S. Williams, CFP®, CRPC®, AIF® | 1/6/2017, 6 a.m.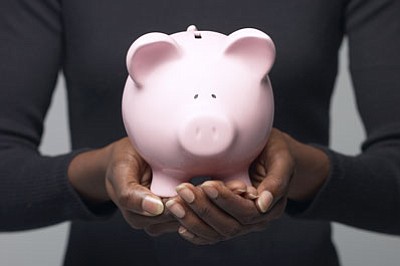 continued — Mint Bills. If you need help keeping track of when bills are due during the course of the month, this app is for you. With Mint Bills, you can see all of your account balances, transactions, and the due dates of certain bills. It allows you to view your bills (e.g., credit card, insurance, and utilities) in one centralized place, includes a reminder system to help you avoid late fees, and lets you pay bills directly from the app.
Toshl. Skeptical of linking your whole world to your smartphone? More of a do-it-yourselfer when it comes to budgeting and spending? If you're not comfortable uploading all of your information and account numbers to the digital world, Toshl may be the right fit for you. The app allows you to manually enter and categorize transactions as you see fit. It will also notify you when bills are due, analyze trends based on your past spending habits, and allow you to easily export your data to an Excel or PDF file.
Cheers to better financial fitness. In this day and age, using technology to your advantage is a must. With the help of apps available right at your fingertips, you can ensure that you stick to your spending and budgeting resolutions. Here's to greater financial knowledge, organization, and prosperity in the New Year!
Gary Williams is president and founder of Williams Asset Management located in Columbia, MD. He can be reached at 410-740-0220 or at Gary@WilliamsAsset.com. © 2016 Commonwealth Financial Network®.