17 best places to visit in 2017
1/7/2017, 8:24 p.m.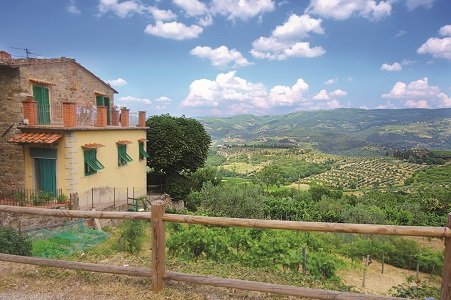 continued — Sophisticated public architecture shines in Medellín, where a renaissance in design and infrastructure has produced buildings such as Giancarlo Mazzanti's Parque Biblioteca España, the most famous of a half-dozen libraries in the city. A gondola-like public transit system transport residents and visitors alike to the city's public rail system.
Once you've explored the UNESCO site at the port of Cartagena -- an essential link in West Indies trade -- Colombia's most popular national park is less than an hour away. Diving at Rosario and San Bernardo Corals National Park is one of the best ways to spot the soft coral, sea lilies and other sea life.
Bermuda
All eyes will be on Bermuda as it hosts the 35th America's Cup race in 2017.
The America's Cup, which began back in 1851, will take place for the first time in Bermuda's Great Sound in May and June. Challengers will compete in Bermuda's Great Sound for the right to challenge defending champion ORACLE USA, which last defended its title in 2013.
Don't want to wait for the internationally renowned boat races? There's no reason to wait.
Just a two-hour flight from the US East Coast, the British Overseas Territory is a 24-mile archipelago with stunning beaches and cultural mix of British, America, West Indian, African and other cultures.
After undergoing a $100 million renovation, the Hamilton Princess & Beach Club will be the America's Cup host hotel. The hotel and berths at its new marina will be hot commodities next summer, as will reservations at the hotel's new Marcus Samuelsson restaurant, Marcus' Bermuda.
Katahdin Woods and Waters National Monument, United States
Maine's Katahdin Woods and Waters National Monument became a National Park Service site in August, just as the National Park Service celebrated its Centennial.
Even though it's in its infancy, the 87,000-acre national monument east of Baxter State Park is already open.
That's because Burt's Bees co-founder and philanthropist Roxanne Quimby's foundation donated $80 million worth of land and funds to the park service with assistance from the National Park Foundation, with promises of $20 million more.
Despite Maine's harsh winters, the park is open year-round. "You can come in the winter and enjoy miles of trails for cross country skiing or snowmobiling or visit in spring with the emerging green in every direction, rising brook trout, and swollen rivers," said Lucas St. Clair, Quimby's son and president of her foundation.
"In summer there are fantastic hikes through the lush cool forests and endless opportunities to take a cool dip in one of the beautiful ponds, rivers, and streams, while you can see the most beautiful colored leaves in the fall," he said. "This place truly has something for everyone."
Isaan, Thailand
Chiang Mai? Bangkok? Phuket? Been there, done that.
Those looking for a piece of Thailand that's still largely unexplored by the international market should head for the northeast region, referred to as Isaan.