HBCU SWAC: Indoor Track and Field Recaps: Jan. 6-8
Phinesse Demps | 1/9/2017, 8 p.m. | Updated on 1/9/2017, 1:59 p.m.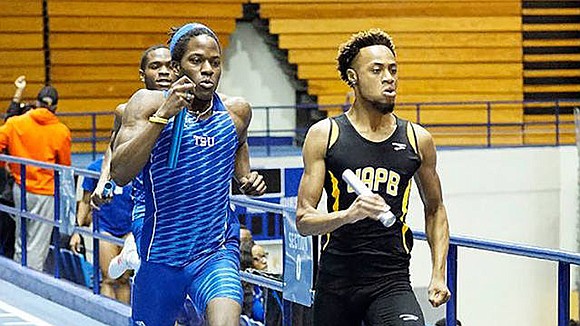 Also for the men, ASU's 4x400m relay squad -- Lezoghia Member-Meneh, Kevin Spraggins, Devin O'Neal and Camrin Lamb -- finished fourth (3:19.97). Alabama A&M's Ezekiel Rose posted a leap of 13.47m to earn sixth in the triple jump.
Ed Temple Classic (Tennessee State; Jan. 8)
Arkansas-Pine Bluff
RESULTS
NASHVILLE, Tenn. - Led by Juwan Parker (men) and Takia Taylor (women) Arkansas-Pine Bluff's sprinters notched several top-5 finishes during the Ed Temple Classic at Tennessee State.
Taylor won the women's 200m dash with a time of 25.54. She was also sixth in the 55m dash, which saw fellow Lady Lion Jennifer Watt finish third with a mark of 7.38.
Parker posted a 6.58 in the 55m dash for a third-place result, and posted a second-place time of 22.53 seconds in the 200m dash. Teammate Lamarques Woodard was fifth.
Wade Garner (49.45), Malique Smith (49.71) and Tryan Lyons (50.73) were second, fourth and fifth respectively in the 400m dash. Travion Munn earned fifth place in the mile run (4:57.2). UAPB had two 4x400m relay teams finish in the top 5 for the men's and women's side as well
Miles Dortch and Nathan Brown were second and third, respectively, in the weight throw.
Also on the women's side, Cara Brooks made a toss of 39'7" to finish second in the shot put. She was also fifth in the weight throw.