US cancer deaths down 25% since 1991, report says
1/9/2017, 6 a.m.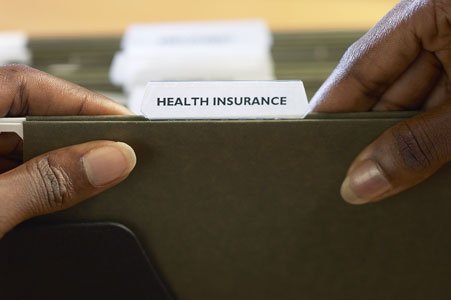 (CNN) — Cancer remains the second leading cause of death in the United States. Still, there's reason for hope: Overall, the death rate from all cancers fell 25% between its peak in 1991 and 2014, the most recent year for data, according to a report from the American Cancer Society published online Thursday in CA: A Cancer Journal for Clinicians.
This decline translates to more than 2.1 million deaths prevented if peak rates had continued, according to Rebecca L. Siegel, lead author of the report and strategic director of surveillance and health services research at the American Cancer Society.
"Since the peak in 1991, cancer death rates have been declining by about 1.5% per year, not only because of the reduction in smoking, but also because of improvements in the early detection of cancer (through both screening and increased awareness) and advances in treatment," Siegel wrote in an email. "We anticipate that death rates will continue to decline."
However, Siegel and her co-authors project more than 4,600 new cancer diagnoses each day during 2017.
For the report, the American Cancer Society gathered data from the National Center for Health Statistics at the National Cancer Institute. Available data included cancer cases most recently reported in 2013 and deaths from cancer most recently reported through 2014. The new report also includes an estimate of the total number of deaths prevented, due to declining rates, over time.
"These are the most accurate statistics we have," said Geoffrey Kabat, senior epidemiologist at the Albert Einstein College of Medicine. Published annually, they are presented in an accessible way to provide a "statistical picture," and this year, "it is a positive picture," said Kabat, who was not involved in the research.
Four cancers, nearly half of cancer deaths
For children between 1 and 14 years old, cancer is the second most common cause of death, after accidents, according to the report. Leukemia (29%) accounts for nearly a third of all cancers within this age group, followed by brain and other nervous system tumors (26%).
Though childhood cancer incidence increased by 0.6% per year from 1975 through 2013, death rates have declined since the mid-1970s. The five-year survival rate for all childhood cancers improved from 58% in 1975-77 to 83% during 2006-12.
The most common causes of cancer death among adults continue to be lung, colorectal, prostate and breast cancers. These four account for just under half -- about 46% -- of total cancer deaths among men and women.
"The good news is that deaths from prostate cancer have decreased in the past 25 years by half," Kabat said. "Prostate cancer incidence is down due to screening, and that has translated into a big decline in deaths from prostate cancer."
This trend began about 1990, around the time when awareness of the prostate-specific antigen screening test increased, he said.
"Similarly, breast cancer is going down, and that decline is probably due more to improved treatment for breast cancer," Kabat said. This decrease can be attributed "maybe some small amount to screening mammography," but overall, "breast cancer treatment has improved, and that's saving lives."