The best new restaurants for 2017
1/10/2017, 6 a.m.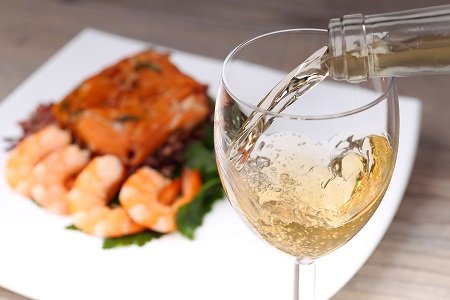 (CNN) — Korean barbecue in London, Danish cuisine in New York and a seafood specialist in Dubai all share one thing in common -- they're served at some of the world's hottest new restaurants for 2017.
From the Caribbean to New Zealand, global gourmets will be digging out their airline schedules to get to these must-try tables.
Whether manned by established chefs with household names or the up-and-comers hoping to rival them, one thing the fervent foodie can count on is that the world's newest restaurants are serving up surprises.
Jinjuu Mayfair, London, United Kingdom
Korean food continues its global rise with the second opening in London from chef Judy Joo.
Located on Albermarle Street in swanky Mayfair, it promises a fun and modern take on the country's cooking with dishes that include hoedeopbap: slices of raw and fresh seafood with signature Korean dressing and marinated skewers of Ibérico pork and prime rib, cooked in the classic Korean barbecue style.
Unsurprisingly, a number of cocktails feature soju, Korea's spirit of choice, while some of the country's best craft beers are also available.
Jinjuu, 39 Albemarle Street, London; +44 20 3889 0780
The Spanish Butcher, Glasgow, Scotland
Owners James and Louise Rusk already have award-winning venues to their name and, with more than 1,000 people booked into this New York-loft style restaurant in the first two weeks of opening, it seems their stellar run is set to continue.
As the name suggests, expect top-quality Spanish meats including Grade 9 Galician steak or 30-month salt-cured Jamón Ibérico.
Extensive grill options include seafood such as turbot and octopus.
The Spanish Butcher, 80 Miller Street, Glasgow, Scotland; +44 141 406 9880
Avecita, Kimpton Seafire, Grand Cayman
At the Kimpton Seafire Resort + Spa on Grand Cayman, Avecita is a 10-seat chef's bar that offers a "tasting experience" of around 15 small plates created in front of you.
Although chef Remy Lefebvre is French, he spent years in Barcelona which shows in his tapas cooked on the plancha, including slow-braised and charred octopus.
Handcrafted cocktails feature local Caribbean bitters and fruit.
Avecita, 60 Tanager Way, Seven Mile Beach, Grand Cayman; +1-888-226-4412
IGNIV, St Moritz, Switzerland
Badrutt's Palace is a luxury hotel in the swish Swiss resort of St Moritz, now with a restaurant to match, in partnership with a chef with three Michelin stars to his name, Andreas Caminada.
"IGNIV" means "nest" in Switzerland's fourth language of Rhaeto-Romance.
The restaurant invites gourmets on a gastronomic journey with a difference where platters of food are passed around the table, family style.
Badrutt's Palace Hotel, Via Serlas 27, 7500 St. Moritz, Switzerland; +41 81 837 10 00
Cocina de Autor, Grand Velas Los Cabos, Mexico
Cocina de Autor at Grand Velas Los Cabos is led by two-Michelin-star Dutch chef Sidney Schutte, who has worked under some of the best in the business, including Richard Ekkebus at Hong Kong's Amber.
The just-opened $150 million resort on Mexico's Baja Peninsula offers an opportunity for Schutte to build his enviable résumé.