Quitting smoking is the hardest resolution to keep
Meera Senthilingam | 1/10/2017, 6 a.m.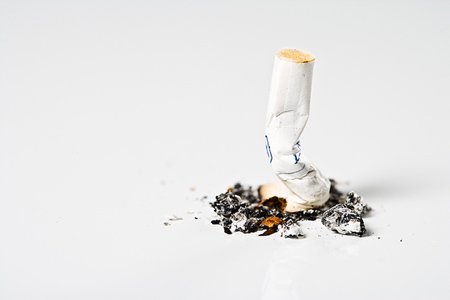 (CNN) — It's that time of year when many of us take a cold, hard look at our lives -- and, more important, our vices -- to set a goal we believe will make us healthier or happier in the year ahead.
There are 1 billion smokers worldwide, and one resolution in the top 10 each year is the intention to kick the habit for good.
But this goal is the most difficult of all resolutions to keep, with three in five people in the United Kingdom who resolved to quit taking the habit up again by the end of January, according to new data released by the Royal Society of Public Health in the UK.
Of more than 2,000 people surveyed about their resolutions at the end of 2016 by research consultancy Populus, 175 (8%) had chosen to quit smoking, but only 41% of those 175 kept it going until January 31. Just 13% remained smoke-free at the end of the year.
"One of the main challenges of smoking is that it's a chemical addiction," said Duncan Stephenson, director of external affairs at the Royal Society of Public Health. Quitting "takes huge amounts of willpower."
Stephenson was unsurprised by the findings. They're an important reminder that people should not to give up after the first hurdle or slip-up. They can use support services or quitting aids, such as nicotine replacement therapy or e-cigarettes, to improve their chances of success, he said.
"Rather than setting unrealistic goals and making huge changes to lifestyle, we suggest people make small changes using a step-wise approach," he said. "During the new year, lots of people want to reinvent themselves ... but people shouldn't set themselves up to fail."
Stephenson likened quitting smoking to the challenge of going on a diet in which people set unrealistic targets by making dramatic -- and often short-lived -- changes.
"Christmas is one of the most calorific periods of the year, and then you put yourself in a straitjacket when you go on a crash diet," he said. "In most cases, 95% of diets fail."
In the organization's survey, dieting was second from last in terms of resolution success, with 65% of people lasting one month and just 16% making it to the end of the year.
"The most difficult resolutions to keep were the consumptive, addictive behaviors, such as smoking and dieting," said John Norcross, distinguished professor of psychology at the University of Scranton and author of the behavior change book "Changeology." Norcross has been exploring resolutions and the factors impacting people's ability to change for more almost 30 years.
"The easiest ones are the realistic, attainable resolutions that can be accomplished permanently in the first three or four weeks," he said.
Be realistic
The most successful resolutions in 2016 were among people who had chosen to improve relationships with friends and family, followed by shaping a healthier work-life balance.
More than 80% of people who resolved to improve relationships reported doing so by the end of January, with 58% having stuck with it to the end of the year. A better work-life balance came in second, with 75% keeping this resolution for one month and 43% still feeling they were doing this at the end of the year.