Alcohol abuse linked to higher heart risks, study says
Susan Scutti | 1/11/2017, 6 a.m.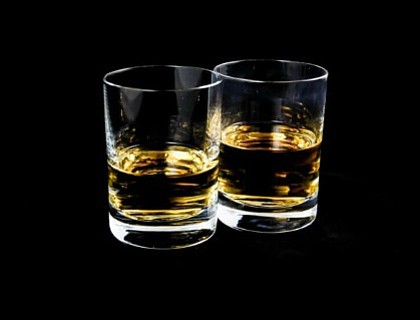 (CNN) — An estimated 10 million to 15 million Americans abuse alcohol, meaning excessive drinking negatively affects their lives. Now, research suggests a link between too much drinking and heart problems, the No. 1 cause of death worldwide.
Abusing alcohol increases the likelihood of suffering atrial fibrillation, heart attack or congestive heart failure, according to a study published Monday in the Journal of the American College of Cardiology.
"One of the most surprising findings... is that people who abused alcohol are at increased risk for heart attack or myocardial infarction," said Dr. Gregory M. Marcus, director of clinical research in the Division of Cardiology at the University of California, San Francisco and senior author of the study. Past data suggests that moderate drinking may be protective, he said, helping ward off this disease.
Dr. Suzanne Steinbaum, director of women's heart health at Lenox Hill Hospital in New York City, believes that both scientists and the media have been highlighting the good components of alcohol, such as resveratrol in wine, and "been really pushing that a glass of wine is good for our health."
But the bottom line of this new study is clear, she said.
"When we look at alcohol, we have almost glamorized it as being this substance that can help us live a really heart-healthy life," said Steinbaum, who was not involved in the research. "I think, ultimately, drinking in excess leads to heart conditions, and we should really understand the potential toxicity of alcohol and not glamorize it as something we should include as part of our lives -- certainly not in excess."
Millions of patient records
The National Institutes of Health frequently highlight the ways in which too much drinking can lead to accidents, cirrhosis and some cancers. Yet cardiovascular studies have suggested that moderate consumption of alcohol is good for our heart health.
The authors of the new study cite a 2007 study published in the journal Circulation. Not only did moderate drinking lead to no negative effects, the study authors concluded that "moderate drinking may lower the risk of heart failure."
Since many of us believe that "more of a good thing is always better," Marcus and his colleagues decided to investigate how excessive drinking might impact our risk of developing atrial fibrillation, or arrhythmic beating of the heart; myocardial infarction, or heart attack; and congestive heart failure, a chronic condition in which the heart cannot effectively push blood through the arteries and circulatory system to the body's other organs and tissues.
For data, Marcus and his colleagues turned to the Healthcare Cost and Utilization Project's California State Ambulatory Surgery Databases, Emergency Department Databases and State Inpatient Databases. They looked at California residents, 21 or older, who had been hospitalized anytime between 2005 and 2009.
All told, Marcus and his team analyzed the medical records of 14,727,591 patients.
Of these, 1.8%, or approximately 268,000, had been diagnosed with alcohol abuse. Marcus said there was no specific cutoff regarding a specific amount of alcohol or time period and admitted that this was a limitation of the study.