Makey Makey partners with Workbench to deliver a new online community for educators
1/13/2017, 6:15 a.m.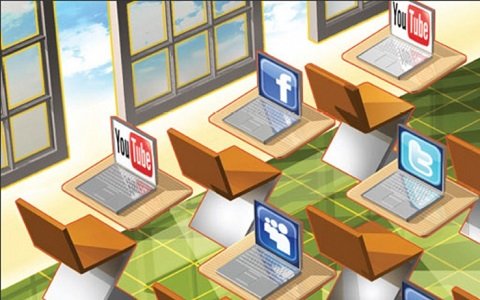 BALTIMORE,Md. — Makey Makey, which produces invention kits, has partnered with project-based learning leader Workbench to launch Makey Makey Labz, an online community for students, educators and fans. The online community, powered by Workbench, is a place for users to share their Makey Makey inventions and find inspiration from other inventors around the world. Educators can access Makey Makey Labz to browse through a growing library of interactive, hands-on project guides, assign guides to students, and track student progress. To view the platform, visit: https://labz.makeymakey.com
"We believe anyone can be an inventor. We believe that people should have invention literacy, just as they have with math or reading. Our goal at Makey Makey is to provide tools and inspiration to help make that happen," said David ten Have, COO of Makey Makey. "Our kits are already being used in classrooms and living rooms across the country and around the world to create amazing things. Offering an online community for inventors and educators will take this creativity to the next level. We're excited to partner with Workbench to communicate with the world about invention literacy."
For creators young and old, the Makey Makey invention kit turns any conductive material into the input device for a computer. For example, it can turn bananas into piano keys or turn bits of Play-Doh into a video game controller. Named one of Consumer Reports' "Best Tech Toys of 2014" and "Best of Toy Fair 2014" by Popular Science, the Makey Makey kits come in a classic version which includes the Makey Makey Board, USB Cable, 7 Alligator Clips, 6 Connector Wires, 20 Color Stickers and a pocket-sized GO version.
Workbench provides an online platform that lets users access hands-on, project-based learning to turn students into makers and help educators teach with anything. It partners with industry leaders including Makey Makey, Sphero and SparkFun to create online communities or "workbenches" where educators, students or fans access and share free lessons using circuit boards, drones, programmable robots, 3D printers and other cutting-edge technology.
Makey Makey Labz is free. Educators set up their class on the site and assign step-by-step guides to students. They choose from pre-written lesson plans created by Makey Makey and educators around the world, write their own lessons, or modify pre-existing lessons. The projects found on Makey Makey Labz help people learn Invention Literacy through changing the ways in which they interact with the world.
"Makey Makey represents project-based learning at its best," said Chris Sleat, CEO of Workbench. "We create online spaces where inventors, makers and educators can connect with innovative companies like Makey Makey to share ideas and lessons. This partnership opens new doors for educators and parents who want to access interactive STEM lessons and provides the resources for students and fans to build and create amazing projects."
About Workbench
Workbench's mission is to partner with ed-tech hardware companies to create online learning communities called workbenches. These workbenches foster an engaged community where users can interact with the company and with one another to share programs, lessons and experiences in order to drive interactive, hands-on learning in the classroom. In addition, the fully integrated and custom learning management system within Workbench allows teachers to assign lessons and monitor student progress.

Workbench has partnered with some of the preeminent names in the education technology field including Sphero, Parrot and SparkFun Electronics. For more information, visit www.workbenchplatform.com.
About Makey Makey Makey Makey is an invention kit that allows users to turn everyday objects into touchpads and combine them with the Internet. Users can turn bananas into a piano keyboard or create a video game controller out of a notepad and dots of Play-Doh. Makey Makey started out as a project that was initiated by Eric Rosenbaum and Jay Silver at MIT Media Lab. Now it's both a business and a project with thousands of community collaborators, with more joining the ranks of inventors every day. For more information, visit www.makeymakey.com.