Africa Cup of Nations: 'Egypt is here to win,' says Ahmed Elmohamady
1/16/2017, 6 a.m.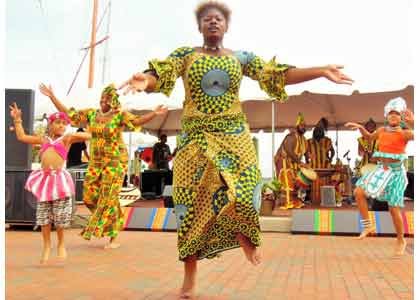 (CNN) — For the first time since the Arab Spring of 2011 -- and the suspension of its domestic league the following year -- Egypt's national team will finally play in a major football tournament.
The seven-time Africa Cup of Nations champion arrives in Gabon with an experienced squad anchored by Arsenal midfielder Mohamed Elneny and Hull City defender Ahmed Elmohamady, alongside exciting AS Roma striker Mohamed Salah.
Egypt booked its 23rd appearance at the tournament by qualifying unbeaten from Group G ahead of three-time champion Nigeria.
Elmohamady, 29, took time off his hectic training schedule to share his thoughts with CNN on what this tournament means for Egypt, advice for Elneny in embracing the British weather, and keeping up with Egyptian TV from his adopted northern English home.
Considering all that has happened in Egypt since you last won in 2010, how important is it to do well in Gabon?
"This is going to be important for us. After all these things, and not qualifying for the last three Africa Cup of Nations, all the people in Egypt are looking forward to having their national team back in the tournament.
"You know the feeling when we won it before, and how happy it made the people -- so everyone is looking forward to us getting the best out of the tournament, which is coming back with the cup.
"Of course, the fans expect us to win it."
What will be the biggest challenges for Egypt in Gabon?
"The biggest challenge is to show Africa that Egypt is back again. We are there to win the cup, not to just to play and go back to Egypt
"We want to show everyone what we have got. I'm looking forward to it; I feel we are going to win this cup."
Do you foresee any surprises in Gabon?
"Uganda is doing well. They are a good team, they have a good manager (Serbian coach Milutin Sredojevic), and no one expects them to do well.
"They are in our group (along with Ghana and Mali). They are going to be a surprise in the competition."
Are there any young players to look out for?
"I know the ones on our team. We have loads of young players; they are going to be flying."
Speaking of which, people refer to Mohamed Salah as "The Egyptian Messi." Is this putting too much pressure on the 24-year-old?
"Everyone expects him to score goals, to give a good performance every match. Of course it puts pressure on him, but he's dealing with it well.
"Hopefully he'll keep doing that, for him as a player and for the national team."
What qualities do you see in him that are world class?
"He's not yet a world-class player. He's a very good player, but he's not Ronaldo or Messi yet. I hope one day he will be.
"He needs to work harder and improve. I know the Italian league is good, but hopefully he will come back to the Premier League again with a big team. It would help him a lot." (Chelsea sold Salah to Roma in 2016 for a reported fee of over $15 million after he had two loan spells in Italy)