Women's March on Washington: Moms and daughters marching together
1/17/2017, 6 a.m.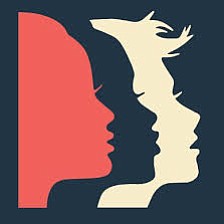 (CNN) — Allison Busch-Vogel, a lawyer and mom of three in South Orange, New Jersey, was so devastated by Donald Trump's victory and Hillary Clinton's defeat in the presidential race, she couldn't get herself to work for three days after the election.
Then, the weekend after the election, she learned that planning was underway for a women's march in Washington.
"I said, 'Oh, my God. I need to do this.' This will be where I put my energies so that I can start to heal from this awful sense of dread," said Busch-Vogel, who helped organize two national marches more than 20 years ago while working for the National Organization for Women.
At first, she thought she would just book a room for herself, but then, while on a walk, she decided to think bigger. She called and ordered a bus.
"I bet I'll be able to fill it," she remembers thinking. "And then by the end of that afternoon, I said, 'You know what, I'm going to pay for and order four buses, and I bet I can fill them.' "
After forking over $800 to reserve the buses, she emailed two friends, telling them about the idea and asking for their help. One of those friends is Patricia Canning, a former management consultant and mother of two, also in South Orange.
"Without having much information, without knowing any details, Allison ... said, 'let's organize,' " Canning said. "And honestly, we sent out email messages, and ... seven hours later, we had four buses full."
They have since gotten "march swag" in the form of special purple and white scarves featuring the name of the march and $2,100 worth of transit cards, which will be needed for travel across the city.
"It's been a huge undertaking when I work full-time and it's actually my daughter's bat mitzvah in a couple of weeks," Busch-Vogel said with a laugh. "But it's been a good channeling of the feeling."
The experiences of Busch-Vogel and Canning, and their fellow organizer Marietta Zacker, mirror the stories of numerous other women across the country. Angry, frustrated and distraught about the election results and the future of the country, they immediately committed to attending an event that started as a single idea on Facebook from a woman in Hawaii.
It got a formal title -- the Women's March on Washington -- and could bring 200,000 women to the nation's capital on Saturday, the day after Trump is sworn in as the 45th president of the United States. Solidarity marches are also expected in cities across the country and around the world.
In conversations with nearly a dozen women who are attending, including a women's studies' historian and a 14-year-old high school freshman, I heard a number of familiar themes about why women are going and what they hope to accomplish: They want to mobilize women, end complacency surrounding women's rights and encourage a level of activism not seen since the women's movement of the 1970s.