Women's March on Washington: Moms and daughters marching together
1/17/2017, 6 a.m.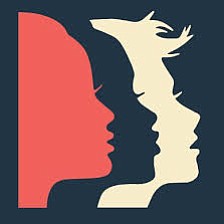 continued — 'A real wake-up call'
"This march is incredibly important," said Hayne Beattie-Gray, a South Carolina organizer. "It is the first page of the next chapter, but it is what we bring back to our communities and that we capitalize on an awakening of sorts for people who had gotten complacent about what was important to them."
Beattie-Gray, a stay-at-home mother of three in Charleston, said the election was a "real wake-up call" for her, especially when it comes to the number of women who supported Trump and helped him win the presidency.
"I think I was woken up from an arrogance about my belief system with this election," she said. "I think I lived in a bubble," assuming everyone felt the way she did about issues such as equity for all.
As she moved through the shock of the results, she thought that instead of just dismissing the women who supported Trump, more dialogue -- and more opportunities to bring people together -- was needed.
So when she saw a mention about the march on Facebook on the Thursday after Election Day, she immediately bought tickets for herself and her 12-year-old daughter to attend. Despite never having organized a march before, she reached out to one of the national organizers and offered her services.
"South Carolina is yours," one of the national co-chairs told her, said Beattie-Gray. Since then, she's worked around the clock, helping organize the more than 2,000 women expected to travel to the nation's capital from the Palmetto State.
"I keep telling everyone it is like trying to sip water from a wide-open fire hydrant," she said of the planning required to put the event together. "Everyone involved in this organization is getting soaked and trying to take in as much as we can and do as much as we can."
The march, with its wide-ranging progressive platform (PDF) covering issues such as reproductive rights, criminal justice and equal pay, will mark the biggest gathering of women in more than 40 years around a scope of issues, said Jean Harris, professor of political science and women's studies at the University of Scranton.
"There have been many marches that really focus on abortion rights, and so those focus much more on one-policy issues, but in terms of the broader lens that women are concerned with, probably the last time we had something covering so many issues was the Women's Strike for Equality back in 1970," she said.
That movement helped spark a great deal of progress for women through cases that reached the Supreme Court, the American Civil Liberties Union women's rights project and new state and federal laws, said Harris. Those include removing the barrier for women to obtain credit on their own and making it illegal to fire women just because they are pregnant, she said. Title IX also came about in 1972, providing women with equal opportunity in education.
"Whether they're directly connected to the Strike for Equality, no, I can't draw the lines directly, but I do think it really gave energy," said Harris, who plans to attend the march. "The strike got women thinking we're in this together."