Governor Larry Hogan Announces 2017 Justice for Victims Initiative
1/18/2017, 6 a.m.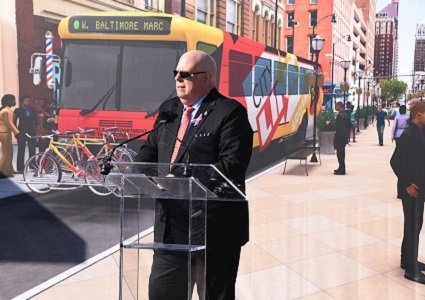 continued — Protecting Victims of Sex Trafficking Act of 2017: This proposed legislation will further define sexual abuse to include sex trafficking, regardless of whether the sexual abuse was committed by a parent or any other person who has responsibility for supervision of a child. Current law requires local agencies to have evidence of an alleged offender's relationship to a victim in order for law enforcement to investigate – this legislation will give authorities the ability to more effectively prosecute sex traffickers.
Transitional Housing Assistance Program: Governor Hogan announced that the administration is directing up to $5 million in new funding resources to provide up to one year of transitional housing assistance for victims of crime, many of whom face homelessness as a result of becoming isolated from support networks. This program will be coordinated by the Governor's Office of Crime Control & Prevention, the Maryland Department of Human Resources, and the Maryland Department of Housing & Community Development.
Repeat Drunk Driving Offenders Act of 2017: During the 2016 legislative session, Governor Hogan signed "Noah's Law," which requires ignition interlock devices for anyone convicted of drunk driving in Maryland. The proposal announced today would make drunk driving a felony offense for those with three or more prior convictions, as well as for any offender convicted of causing a death or a life-threatening injury on a second or subsequent offense. Impaired driving crashes account for one-third of all traffic-related fatalities in the state, but the current maximum sentence is three years in prison, regardless of repeat offenses.