HBCU Round-Up: MEAC Tennis Recap, Jan. 20-22
Phinesse Demps | 1/23/2017, 5 p.m. | Updated on 1/23/2017, 1 p.m.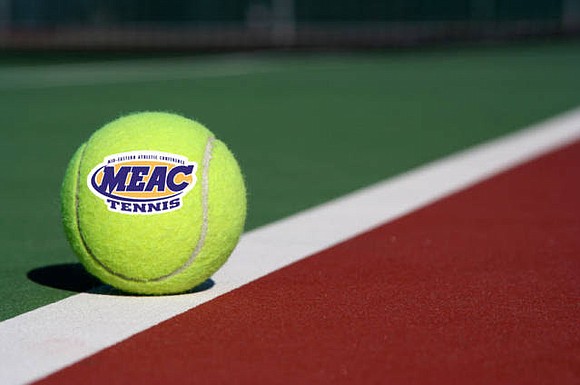 NCCU Men Drop First Two Matches of 2017
GREENVILLE, N.C. -- After suffering a 7-0 loss in its season opener to host East Carolina University on Friday, the North Carolina Central University men's tennis team had a much closer contest Saturday in a 5-2 loss to Presbyterian College at the ECU Indoor Tennis Facility.
Stats | Full Recap
Howard Men Drop Two at VCU 4-1 Invitational
RICHMOND, Va. -- On Friday, the Howard University men's tennis team dropped a pair of matches at the VCU 4-1 Invitational. The Bison (0-3) struggled, as they fell to James Madison, 5-0, and the host Ram, 3-0.
Full Recap
NCCU Women Open Season With Loss to Ball State
CHAPEL HILL, N. C. -- The defending Mid-American Conference women's tennis champions Ball State University handed North Carolina Central University a 7-0 loss in the Lady Eagles first match of 2017 on Saturday at the University of North Carolina's Cone-Kenfield Tennis Center.
Box Score | Full Recap