Obamacare in jeopardy, states protect no-cost contraception, including vasectomy
1/23/2017, 6 a.m.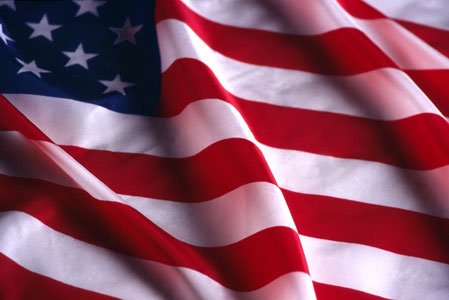 (CNN) — Even before President Elect Donald Trump suggested Obamacare was in jeopardy, Republican cries of "replace and repeal" inspired some states to protect the no-cost contraceptive benefit guaranteed under the federal bill.
California, Illinois, Maryland and Vermont have passed laws over the past two years requiring cost-free coverage of birth control options.
Like the Obamacare provision, the state laws cover one type of contraception per person -- including IUDs, oral contraception and tubal ligation. But all of the states, except California, also extended this benefit to include one other, far less popular family planning method: Vasectomy.
And with repeal of the federal law a real possibility, other states may soon follow suit.
"The New York bill passed the Assembly and is currently pending in the Senate," said Elizabeth Nash, senior state issues manager at the Guttmacher Institute, a research and policy organization. Though no other states have introduced similar legislation so far, "I do expect more legislation on contraceptive coverage this year," said Nash in an email.
Vermont saw the law "as an insurance policy," according to Christopher Pearson, a senator of that state and formerly vice chair of the state's house of representatives committee on health care.
"We were largely motivated by guaranteeing that the reproductive health benefits that came to the whole country by way of the Affordable Care Act were guaranteed to Vermonters should anything happen," said Pearson. "Little did we know how necessary it would be."
With the federal health effort focused on women's health, one premise of Vermont's discussion was "equalizing the playing field," said Pearson.
Though many people in his state had access to vasectomies or reversible contraceptives through their insurance plans, it appeared lower income women were often "relegated to birth control pills" due to costs.
The various family planning options currently available, including long acting reversible contraceptives and vasectomies, "shouldn't be based on your copay or your ability to pay," noted Pearson. Working on the law, he and his colleagues wanted an entire variety of "good options" to be "readily available for family planning."
The more Pearson and his team looked into it, the more that vasectomies fit into this philosophy.
Benefits of vasectomy
About 16% of men between the ages of 36 and 45 in the US have had a vasectomy, a surgical procedure for male sterilization, according to Guttmacher.
Not only is it virtually 100% effective, "it lasts for decades," said Mary Applegate, associate dean, school of public health at University of Albany. "You occasionally hear about people getting pregnant after their partners' have had a vasectomy," said Applegate, but with the high number of procedures that have been performed, "sometimes things won't work."
Still, she said, "It's as effective as you've got."
Dr. Brian T. Nguyen, assistant professor in the department of clinical obstetrics and gynecology at the University of Southern California, said the procedure is "more effective than female sterilization, safer than female sterilization (and) less expensive by orders of magnitude."
Nguyen added that it's a relatively simple out-patient procedure that does not require anesthesia -- it can be done while a man is "wide awake," he said.