The children most likely to be bullied by their own friends
7/10/2017, 6 a.m.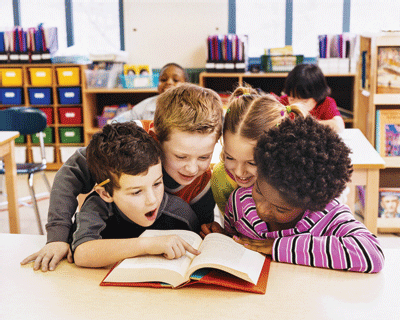 (CNN) — Lindsey Averill's definition of torment was seventh-grade gym class.
Among the echoes of basketballs bouncing and sneakers squeaking on the gym floor, Averill often would hear girls who she thought were her friends singing a jingle. Their carols were often directed at her.
"Wonder blob," their shrill adolescent voices sang aloud.
Averill's cheeks would turn crimson and her palms clammy. In that gym, at a private school in upstate New York's Westchester County, is where Averill said she felt the most excluded. The gym teacher would do nothing, she said.
"I definitely got bullied by people who I cared about and I definitely had people I thought were my friends that weren't," said Averill, now 39, as she reflected on her middle school friendships. She added that her weight was often the target of the teasing.
Averill and the girl who dubbed her "wonder blob" are close friends today, Averill said. They reached an understanding and have grown closer in their friendship. Yet those many years ago, the girl fit the definition of a "frenemy."
"Kids can be mean. We have to accept that that's part of being kids, but I do think that fat kids are specifically targets," Averill said. "Overweight kids particularly are susceptible to (frenemies) because they are already in positions where they feel like they have to fight to belong, so they are more likely to accept the treatment of a friend who puts them down."
Two separate studies published in June support Averill's idea that overweight or obese children are more likely to have "frenemies" than non-overweight children.
"What we consistently see across time is this unreciprocation of friendships, so overweight kids not having their friendships reciprocated, especially by non-overweight kids. So, that's something, in a number of studies over time and across countries, that we've seen," said Kayla de la Haye, a behavioral scientist and assistant professor at the University of Southern California who was lead author of one of the studies, published in the journal Plos One.
"We might expect that as rates of obesity go up and it becomes more normal or common, that we would see people sort of accepting that as a characteristic more," she said. "What's probably surprising is how consistently we see this rejection and how strong the effects are for overweight kids being disliked by their peers just really based on that characteristic."
The percentage of children with obesity in the United States has more than tripled since the 1970s, with about one in five school-age children being obese, according to the US Centers for Disease Control and Prevention. Similarly, in the United Kingdom, about one in five children age 10 to 11 are obese, according to the country's National Health Service.
Frenemies and weight-related bullying can have a negative impact not only on overweight children's emotional health but on physical health, and it could lead to more weight gain for a child, de la Haye said.