Police spokesman finds himself announcing his brother's killing
7/10/2017, 6 a.m.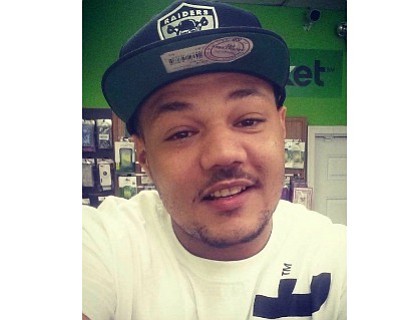 continued — Since then, 341 homicides were reported in 2015; there were 318 homicides last year.
'Enough with the hashtags'
Makeshift memorials consisting of melting candles and flowers to mark shooting scenes have become familiar sights in some neighborhoods.
"Enough with the hashtags and the RIPs and the balloons and the vigils and the T-shirts," Smith said Wednesday.
"Let's stop. He's going have his moment of T-shirts, moment of RIP, moment of Instagram hasthags and all and then we move onto to the next person until we stop. It's up to the guys on the street to say, 'Enough is enough.'"
Smith said he had spoken with his brother last week. His brother's twins have the same birthday as Smith's son.
"I'm not angry, I'm upset," Smith said.
"I'm upset that he is not going to have a life to lead. ... I know my brother looked up to me. I know he loved me a lot. I know he wanted to make me proud."
As the face of Baltimore's troubled police department, Smith is no stranger to death and destruction. His family is no more deserving of attention, he said, than others who share similar misfortune.
"For the last couple of years, I've notified the public of many tragedies, mostly death, specifically homicide," Smith wrote.
"I've been on crime scenes and heard the wails of family members when they discover it's their loved one who is deceased. ... Every name of every victim is sent to me and other commanders immediately. On Sunday evening, one of the names that came to me was way too familiar."
CNN's Paige Levin contributed to this report.