Shot in the face, but alive — a survivor's story
WEB STAFF | 7/13/2017, 6 a.m.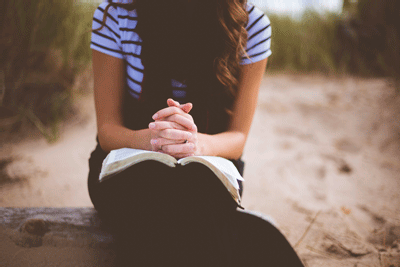 He told her to get on her knees and count to 10. And that's what Sara Cusimano did. She closed her eyes and counted. "One...two...three." She thought her attacker would run away while she counted, but instead he put the gun between her eyes and pulled the trigger.
It was one of the biggest news stories of the year. In 1994, when Sara was 13 years old, she was kidnapped as she sat in her mom's car next to the gas pumps at a Time Saver Convenience Store in Kenner. Her mother had gone inside the store to pay for the gas.
If innocence had a name that night, it would be "Sara." She had just finished her first day of classes as an eighth-grader at Dominican High School. She was wearing her school uniform, listening to the radio. And then she was trapped with a stranger in a speeding car.
Across the area, police scanners crackled with the report: armed man, kidnapped girl, stolen SUV heading west on I-10. Reporters from all the New Orleans TV stations scrambled to follow the chase. Current NBC anchorwoman Hoda Kotb was one of the reporters, working the night shift for WWL-TV. I was working the same shift for WDSU.
Who would get to the crime scene first? Who would get the best interviews with witnesses at the gas station, or with family members who were huddled with Kenner Police detectives? Before the 10. .pm news that night, when we all found out what had happened, I didn't feel like a competitive reporter with the lead story. The story was so awful I felt sick.
In the evening rush hour traffic, Kenner Police lost sight of the SUV. The kidnapper, a drifter named Billy Pittman, kept his gun pointed at Sara while he drove- and she cried. One of the tires had a flat, and Pittman pulled off the interstate and into a deserted area near the airport. Then he led Sara into an overgrown field, while she begged him to let her go.
She says she tried to fight him off, but he held the gun to her head while he raped her. Then he told her to get on her knees and start counting. Before she got to "four" the bullet pierced her forehead and came out of her skull behind her right ear.
"I remember what it felt like," Sara says in a new book about gun shot survivors. "I remember my body flying backward and slamming into the ground."
A Kenner Police officer found Sara lying in the field, bleeding profusely. She was incoherent, and the officer called for an ambulance. The ordeal was over in a couple of hours. But not for Sara.
Today, she talks easily about her recovery: the temporary paralysis, the multiple surgeries, the damage to her hearing, and worst of all, the PTSD.
But when I interviewed Sara at Children's Hospital in New Orleans a few months after the shooting, she was just a teenager who didn't want to be known as "that girl." She said very little and seemed relieved when the interview was over.