Shot in the face, but alive — a survivor's story
WEB STAFF | 7/13/2017, 6 a.m.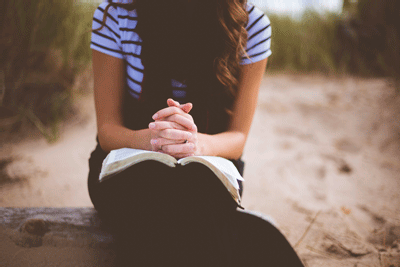 "I wanted to ignore it, I wanted life to go back to the way it was," she says. "I didn't want people to treat me differently, and there's kind of no getting around it. Life is different. And it's okay to accept that and go from there."
Part of that acceptance, was agreeing to share her story in the new book called "Shot."
The book is a compilation of photographs of 101 shooting survivors from across the country.
In the book's preface, photographer and author Kathy Schorr writes that her motivation to tell survivors' stories began with her own "encounter with a gun during a home invasion." Later, she says she realized that people killed by gunfire often "become 'folk' heroes in neighborhoods decimated by shootings."
Schorr writes that she wanted her book to be "focused on the others - the survivors of gun violence. Where were their tributes? Who thought of their trauma?"
For Sara, that trauma has never gone away. The scar on her forehead is barely visible -- just a thin, pale line between her eyebrows, mostly hidden by her bangs. But physically and emotionally she says she's still damaged by the shooting. When Schorr asked her to be one of the survivors featured in "Shot," she hesitated. In the end, Sara agreed to let Schorr take her photograph in the place where she was attacked, the deserted lot that she had not gone near since the shooting.
It was "one of those things that you think you'd never be able to handle," she says.
"You would just kind of collapse and not do it. And you do it, and you realize that you're okay... You put one of those demons to rest."
Another way Sara has been trying to "go full circle" in her recovery is by reaching out to people who were part of the story the night she was shot. When she sent me an email a few weeks ago to tell me about the new book, it was the first time I had heard from her since the shooting 23 years ago.
"Gun violence remains such an unfortunate part of New Orleans, " she wrote in the email, "that sometimes people really just need to see the true picture of what gun violence leaves behind."
Of the 101 shooting survivors profiled in "Shot," at least one -- also from the New Orleans area -- died before the book was published.
Deborah Cotton, a music reporter and blogger, was hit by a stray bullet during a shooting at a second line in the 7th Ward on Mother's Day in 2013. Cotton initially recovered, but after multiple surgeries she died this year-- almost four years to the day that she and 19 other people were shot in a gun fight between rival gangs.
Kathy Schorr says she hopes her book "will act as a catalyst for people to address the life and death issues of gun violence." But she emphasizes that she's hoping for "dialogue," not confrontation, pointing out in the book's preface that some of the book's survivors are gun owners themselves, and one was a member of the National Rifle Association.
Sara Cusimano has become a member of the Louisiana chapter of "Moms Demand Action for Gun Sense in America," advocating for gun regulations and survivors' rights. She met parents of children killed in the Sandy Hook school shooting in 2012, and she recently wrote an editorial in The New York Daily News about the shooting of U.S. House Majority Whip Steve Scalise, the congressman from Metairie who remains in serious condition at a Washington hospital.
"I know firsthand the journey he and the other survivors will face long after the news cameras go away everyone else moves on," she writes. "This time we must transform our anger and grief into action that will change the course of our nation's dialogue on gun violence for good."