Technology opens new world for brothers with dyslexia
7/18/2017, 2:52 p.m.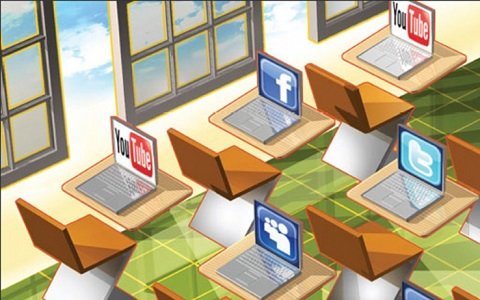 (CNN) — Stacey Harvey was driving with her young son Cole in the back seat on an afternoon just like any other. The two were having a casual conversation when Cole suddenly asked, "What if I never learn how to read?"
"He was really fearful, thinking he might not ever read," Stacey recalled. That's when she realized that, even at a young age, Cole and his brother, Stephen, were more aware of their dyslexia than she thought.
"He was only 6 and hadn't been exposed to a public school setting where lots of people were easily reading and writing," she said about Cole. "I explained to him that people learn many different ways, and if this way is not the right way, then we'll find another one, and if that's not the right way, then we'll find another one."
That moment, which left Stacey stunned, happened eight years ago.
Now, Cole, 14, and Stephen, 12, have found a way.
The brothers point to cutting-edge assistive technology as one of many factors driving their desire to learn, boosting their confidence and helping them read and write. Such technology includes devices, equipment or systems that enhance learning, working and daily living for people with disabilities.
"I struggled a lot, and I didn't get why I struggled a lot. I felt like everybody was smarter than me," Cole said.
"When technology came in, I was able to compensate for what I didn't understand, why I couldn't do things like other kids did, and it helped me work it out," he said. "I think I wouldn't be able to do a lot of things without me advocating for myself. Or asking somebody for help, like a student or a teacher or even a dean or counselor."
Cole and Stephen now attend Saint Francis Middle School in Roswell, Georgia, where they have made the headmaster and honor roll lists for the first three quarters and will be in honors programs for several subjects in the next year.
"I attribute it to the technology they use and their self-advocacy. They don't mind going up to a teacher and asking for help, which I think is just incredible," father Rob Harvey said.
"They're able to speak for themselves. They're able to own what they've got, and they're making the best out of it," he said. "That's what brings tears to my eyes."
Dyslexic-friendly fonts and a pen that records
Dyslexia, a neurological condition that impairs a person's ability to read, is estimated to impact between 5% and 10% of people around the world.
The traditional course of treatment for students with dyslexia is to modify teaching methods and their educational environment. Yet many experts are now pointing to new software and devices as a novel approach to help students with dyslexia not only learn but learn to love reading.
Students like Cole and Stephen use audiobook and word-reading apps, such as Audible and Learning Ally text-to-speech software, on their smartphones, tablets and laptops. The boys follow the words as the tales of Percy Jackson, Harry Potter and other fantastical characters are read aloud with the software.