Nita Key Enrichment focused on saving music in N.C. schools
Taylor Burris NNPA/DTU Journalism Fellow | 7/28/2017, 6 a.m.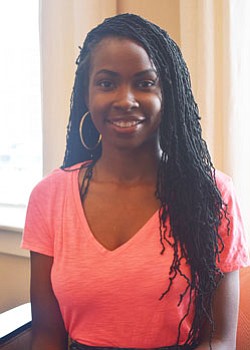 Ollison has also partnered with North Carolina Central University (NCCU) to begin a five-week "STEAM" (science, technology, engineering, arts and math) program. Working with NCCU and Sisters In Power, a women's empowerment organization, will provide music education classes later this summer.
Despite push back from some N.C. school officials and the tragic deaths of her father and sister, the young artrepreneur continues to press on, inspired by her fiancé, her three year-old daughter and families touched by her work in the community.
"When the schools take something out, we've got to put it back in," said Ollison. "We need legislators to [get] behind music education."
Ollison said that if people imagined a world without art and design, they might have a different perspective on arts education.
"I challenge you to never listen to the radio again, never look at architectural designs again," said Ollison. "I challenge you to sit there a whole day and not benefit from the arts. I challenge you to do without the arts and let's see, if you would change your mind."
Taylor Burris is a 2017 NNPA/DTU Journalism Fellow and Spelman College student, who is creating content for The Carolinian this summer. Follow Taylor on Twitter @tburris24.