Odessa Rose's 'Water In A Broken Glass'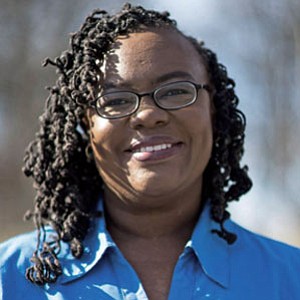 Sculptor "Tonya Mimms" finds herself attracted to her high school female friend "Meyoki Outlaw." Tonya struggles with her sexuality and subsequently immerses herself in her artwork. She ultimately buries her emotions deep within her sculptures. She searches for ways to move past Meyoki and finds the answer in "Malcolm Holland," a tall, handsome man who owns an accounting business. She and Malcolm begin dating, and Tonya believes she can finally leave her past behind in high school.
However, she soon meets the statuesque and beautiful "Satin Pierce," while shopping in her Pennsylvania Avenue bookstore. Once again, Tonya finds herself torn between her emotions for a woman, while still very much wanting to be with a man. However, this time she can no longer bury her feelings within her sculptures, as her past has once again resurfaced.
With Baltimore City as its backdrop, this is the storyline for "Water In A Broken Glass," a book written by Baltimore native Odessa Rose, which is being adapted into a film called Water.
Currently in production, the film features Billie Krishawn (Tonya Mimms); Toni Belafonte (Satin Pierce); and Wes Hall (Malcolm Holland). Belafonte is the cousin of actor and activist Harry Belafonte. The film also features Victoria Rowell (Aunt Josephine), who portrayed "Drucilla Winters" on The Young and the Restless.
Water In a Broken Glass was released September 15, 2000, and is published by La Callie Nous in New York. According to Rose, she decided to write the book after a conversation with a friend and former co-worker.
"She told me she was gay," recalled Rose. "She was afraid to tell me because she thought I would no longer be her friend. I wasn't sure why she thought that, but all of a sudden, the character Tonya Mimms popped in my mind, and I started writing from there."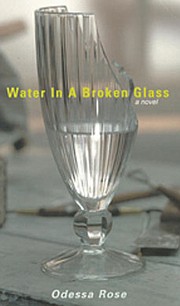 Water In a Broken Glass illustrates both the complexity and simplicity of art, love and sexuality. According to Rose, the book has received great reviews, reached #6 on the Print-On-Demand Best Sellers list, and was used for a graduate level literature course at Wake Forest University.
"Ultimately, the book is just saying 'to be yourself'," said Rose. "The character Tonya Mimms illustrates that when people are not being themselves, they put themselves, and their family and friends through a lot of unnecessary turmoil. This book stresses for people to just be themselves, so that they don't hurt themselves and other people."
The film is being produced by Lodge Street Films, which is owned by filmmaker Jamelle Williams Thomas. The D.C. filmmaker is also the film's director. The film's cinematographer is Baltimore native Kirby Griffin.
"Jamelle was in a California film school when the book came out," recalled Rose. "A friend of Jamelle's read the book and really liked it. Jamelle also read the book and liked it. She emailed me, and asked for the rights to turn it into film."
Rose said the film stays true to the book.
"I didn't want anything stereotypical going on," said Rose. "Malcolm is handsome and Satin is beautiful. Both are tall, and both have their own businesses. Malcom and Satin are equal. Water was filmed in Baltimore, which is the setting for the book. The film stuck to all of those things, and I was happy about that."