In Celebration of Older Americans Month: Liberty's Lite Holds Book Club Extravaganza
6/2/2017, 6 a.m.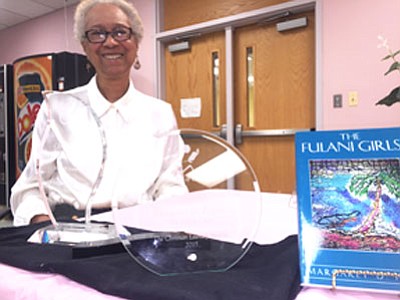 BALTIMORE — Fans of Margaret D. Pagan listened as the 75-year-old author talked about her book, More Than A Slave: The Life of Katherine Ferguson.
"More Than A Slave is based on a true story," said Pagan. "Katherine Ferguson was a Christian woman, who was born a slave. She spent her life doing the Lord's work. She came out of slavery because of her faith in God. A white pastor saw something in her and helped her to get her freedom. Her story is fascinating, but not many people know about her. That's one of the things that prompted me to write this book."
Pagan was among the authors who participated in the Liberty's Lite Readers Book Club's "Book Club Extravaganza". The event was held recently at the Liberty Senior Center located at 3525 Resource Drive in Randallstown in celebration of Older Americans Month.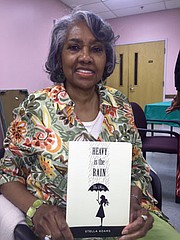 Led by the Administration for Community Living (ACL), Older Americans Month is an annual observance held each May that offers the opportunity to learn about, support, and celebrate our nation's older citizens. This year's theme was "Age Out Loud."
According to ACL, the theme was designed to give aging a new voice— one that reflects what today's older adults have to say. The organization also noted that the theme highlights many important trends, which includes that more than ever before, older Americans are working longer.
ACL also highlighted that more older Americans are trying new things, engaging in their communities, taking charge, striving for wellness, focusing on independence, and advocating for themselves and others. That was evident by Pagan, and several other Senior American authors who participated in the Book Club Extravaganza.
"There are so many advantages to reading," said Pagan who also penned a book entitled, The Fulani Girls. "The foundation of writing is reading. Reading is also educational and enlightening. I have been writing for 30 years. My goal is to have 1,000 articles published. While I have fallen short of that, I am proud of the articles I have published."
Pagan, who is an award-winning author, spoke on one of two panel discussions held that day. The event also included a Q&A session with the authors, light refreshments, book reads, and a book swap. The event drew a capacity crowd.
Patricia Martin of the Liberty's Lite Readers Book Club, talked about the purpose of the event.
"I am a part of the Liberty's Lite Readers Book Club, which organized this event," said Martin. "We are a group of seniors age 60 and older. We meet every month and discuss the books we have read as a group. If there is a local author, we try to invite them to discuss their book with them. Last year, we had a book swap where people brought a book and took one. This year, we wanted to see if we could have a few authors come in. From there, it just exploded, and we had 22 authors to come in and participate."
She added, "I thought it was important to bring these authors in, and let people see the talent we have. The books I have read by these authors are excellent."