Ariana Grande holds benefit concert in wake of terror attacks
6/5/2017, 7:18 a.m.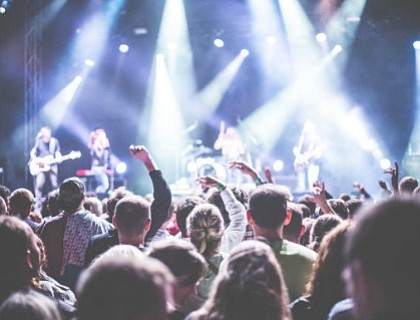 (CNN) — Ariana Grande returned Sunday to Manchester to honor the lives of those lost there.
The singer and some of her famous friends held a benefit concert in the English city to benefit the victims of a terrorist attack that took place following her performance there nearly two weeks ago.
Grande appeared emotional as she performed some of her hits, including "Break Free."
"I love you Manchester," she yelled to the crowd.
Grande wore a white sweatshirt with "One Love Manchester" written on it. She also performed "Better Days" with Victoria Monét and sang "Where is the Love" with the Black Eyed Peas.
There were tears as Grande performed her song"My Everything" with the Parrs Wood High School Choir. The choir's cover of the song quickly went viral after they performed it in tribute to the Manchester bombing victims.
Grande thanked those in attendance.
"I want to thank you so much for coming together and being so loving and strong," she said. "I love you guys so much and I think that the kind of love and unity that you're displaying is the medicine the world really needs right now."
She also paid tribute to 15-year-old fan Olivia Campbell who lost her life in the attack, and she recounted a conversation she had with the girl's mother.
"She told me Olivia would have wanted to hear the hits," Grande said, before launching into her popular song "Side to Side."
The crowd went wild when Justin Bieber showed up, with a guitar, to perform an acoustic version of his song "Love Yourself."
"What an amazing thing we're doing tonight, would you agree," Bieber said. "Would you agree that love always wins?"
The singer appeared to get emotional as he told those gathered that "God loves you so, so much."
Bieber and Grande's manager, Scooter Braun, noted that the singer performed her first concert in Manchester exactly two years before. He thanked everyone for attending despite a terror attack in London the day before.
"Manchester, your bravery is our hope," Braun said. "As unfortunately we saw yesterday, evil will test us, it will show its face again. But because of you we can now represent through this as a world wide community that we will be ready, we will be fearless we will be great and we will honor our children."
Braun said a TV broadcasting the concert was set up at Royal Manchester Children's Hospital, where some victims were still recovering.
Marcus Mumford of Mumford and sons opened the show with "Timshel," followed by the Manchester pop group Take That.
Singer Robbie Williams then took to the stage to lead the audience in a rousing rendition of his Manchester tribute song, "Strong."
Pharrell Williams praised the people of Manchester for their courage.
"I don't feel or smell or hear or see any fear in this building. All we feel here tonight is love, resilience, positivity," Williams said before he launched into his hit song, "Happy" with an assist from Miley Cyrus.