Baltimore Times hosts 'ACCESS TO CAPITAL' Forum
"Despite being an African-American-owned business, there are companies out there that are willing to help us not only to secure financing but to help us to get our eggs in a row so that we could qualify for financing," he said.
Said Paige, "This was a phenomenal inaugural event that provided a well-rounded look at capital for small businesses. I'm thankful for the grant,"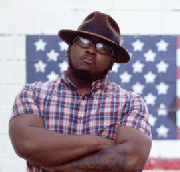 Aaron Jones, co-founder of Treason Toting Company and Tammira Lucas, co-founder of Moms as Entrepreneurs encouraged the audience by telling their entrepreneurial journey. Their advice to start-up and seasoned business owners is to not give up on yourself, and to be sure to educate yourself about your business and how to run it effectively.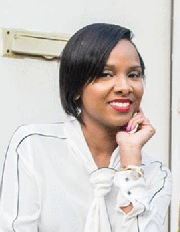 The event also helped participants get acquainted with Lendistry and the Center for Strategic Economic Studies and Institutional Development in Baltimore. Lendistry.com serves as an online community lender for small businesses. The company facilitates the loan process by working in partnership with banks and social impactors, allowing them to provide the capital businesses need quickly, at responsible rates, they said.
Since 1998, the Center for Strategic Economic Studies and Institutional Development, Inc. has functioned as a think tank with the purpose of delivering charitable, educational, financial, technological, and holistic solutions for small businesses. Specifically, they listen to the underserved business communities' voices, identify their needs, collaborate with service providers, and provide innovative education and solutions to these communities, officials said, noting they also act as a participating lender to foster growth for small businesses and their communities.
Sand's organization has also been in business for nearly two decades assisting entrepreneurs and business owners.
"We are a community development financial institution with a mission to provide economic opportunities and progressive growth for small business owners and their underserved communities as a source of financing and financial education," Sands said.