Gluten-free diets: Where do we stand?
3/6/2017, 6 a.m.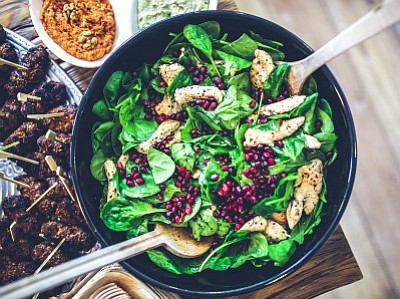 (CNN) — Over the past few decades, millions of people around the world have distanced themselves from gluten, eliminating gluten sources from their diets, even if their doctors haven't recommended they do so.
The gluten-free diet has a long history of treating people with celiac disease, a digestive disorder in which your body is abnormally sensitive to gluten, a protein component of wheat, rye, barley and crossbreeds of those grains.
Now, going gluten-free has become something of a nationwide obsession in the United States and is increasing in popularity globally.
"It is now the most popular diet in Hollywood," said Dr. Alessio Fasano, director of the Center for Celiac Research and Treatment at Massachusetts General Hospital, who has led world-renowned research on gluten.
Nonetheless, "this is a medical intervention," he said. "For those who just brush it off that this is a fad and a fashion lifestyle, be considerate of the people that survive on this diet. For people with celiac disease, the gluten-free diet is like insulin for diabetics."
There is little research to support the idea that a gluten-free diet can help improve health problems aside from celiac disease or non-celiac gluten sensitivity, according to the US National Library of Medicine.
So how did gluten-free eating shift from a rare treatment approach to a trendy way of living? Here's a look at the rise and fall of gluten and how the gluten-free diet has shaped public health over the years.
1940s: The gluten-free diet is discovered
World War II wreaked havoc across most of Europe. Children became malnourished, with limited access to fruits, vegetables and especially wheat. While that lack weakened the health of most, it seemed to strengthen those with celiac disease.
Dr. Willem-Karel Dicke, a Dutch pediatrician, noticed that fewer children with celiac disease were suffering symptoms during wartime than before the war, when the disease had a mortality rate of about 30%, Fasano said.
Doctors had long known about celiac disease and viewed it as a condition that mainly impacted children.
"This gentleman during World War II noted that the mortality of celiac disease was zero, and he didn't realize immediately why until when the war was over and the mortality went back to the pre-war era," Fasano said.
"Something during the war that was missing was the culprit, and one of the commodities that was missing was wheat. As a matter of fact, flour during the war was made with potato starch and not with wheat," he said.
In 1941, Dicke published a paper about his clinical observations of the effects that a wheat-free diet had on his patients (PDF).
Doctors started to link gluten to bloating, diarrhea, constipation, gas, stomach pain, nausea and other celiac disease symptoms.
"There's nothing specifically bad about gluten or specifically good about a gluten-free diet, outside of for these specific -- not uncommon but relatively small -- populations of people with celiac disease, which is about 1% of people in the general population," said Dr. Daniel Leffler, director of research at the Celiac Center at Beth Israel Deaconess Medical Center in Boston.