Stem cell treatment changed the life of one guest at Trump's speech
3/6/2017, 6 a.m.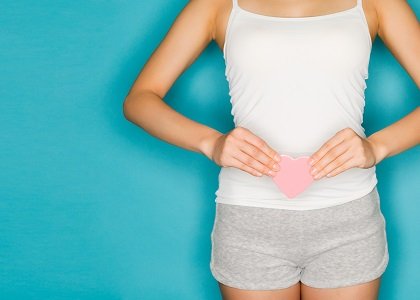 (CNN) — A few years ago, Sarah Hughes could barely walk. She weighed 83 pounds and was crippled by constant pain due to a rare type of juvenile arthritis.
Now, Hughes, a 25-year-old resident of Fulshear, Texas, feels stronger and happier. She is even planning nuptials as a new fiancée, and she will be attending President Donald Trump's congressional speech Tuesday night.
She credits an experimental stem cell treatment with giving her new hope for her health and her future -- a newfound hope that also caught attention of Republican Rep. Pete Olson.
'She is the face of the 21st Century Cures Act'
Olson, who represents Texas' 22nd district, invited Hughes as his guest of honor at Trump's first address to a joint session of Congress.
Olson said he read news reports about Hughes and her health battle around the time Congress was working to pass the 21st Century Cures Act, a medical research bill, last year. Olson was so moved by Hughes' story that he even shared it on the House floor, he said.
"She is the face of the 21st Century Cures Act because of what she's gone through in her life," he said Tuesday.
"It became pretty clear to me that ... I (have) got to tell her story," he said. "That's why she's here: She's awesome."
In a rare bipartisan vote November 30, the House of Representatives approved the 21st Century Cures Act, intended to boost funding for medical research on cancer and other diseases, such as Hughes'. It went on to be approved by the Senate and was signed into law by President Barack Obama.
Immediately after the House vote, Hughes said, Olson called her at home to invite her to be his guest of honor.
"I was at home baking cookies with my mom after watching Representative Olson tell my story on the House floor with a huge poster with my picture on it. I was overwhelmed and excited by this huge honor and attention given to me and my story," said Hughes, whose story appeared on CNN in 2015.
"I still cannot believe I will be in the same room as our President and lawmakers," she added.
Past medical battles, hope for the future
At 11 months old, Hughes was diagnosed with systemic juvenile idiopathic arthritis, a debilitating autoimmune illness that affects multiple organs and systems. It can cause joint swelling, pain, fevers and rash.
Hughes spent most of her adolescence hospitalized, as she became so sick that she could barely walk and suffered immense pain. Her body was evaluated, treated and studied at the National Institutes of Health in collaboration with her doctors from the University of Texas Health Science Center at Houston.
Yet relief came in 2014, when Hughes received a high-dose adult stem cell treatment that was not approved in the United States.
For the procedure, Hughes had her own healthy stem cells cultured at the FDA-approved biotechnology company Celltex Therapeutics in Houston. Then she traveled to Cancun, Mexico, to have the cells infused back into her body.