Help! What to do with the kids during a snowstorm
3/14/2017, 3:57 p.m.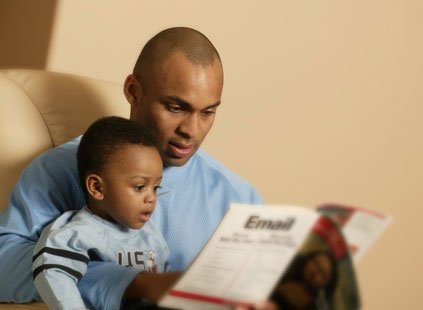 (CNN) — When I saw the email announcing that New York had closed schools Tuesday because of the impending snowstorm, I thought two things simultaneously: My kids will be over-the-moon excited, and I face another stressful day in which I try to work from home (I'm lucky to have a job where that is an option!) and keep my girls, ages 9 and almost 11, out of each other's hair.
It'll certainly be a day of more screen time than I would prefer, but when Mother Nature strikes, what's a parent to do?
For some ideas beyond Minecraft and movie marathons, I reached out via email and social media to women and men across the country who had a treasure trove of suggestions to keep the kids happy and parents sane.
Sarah Cottrell of Bangor, Maine, has plenty of experience, since her state gets its fair share of epic snowstorms. Her approach? Let the kids lead the day. "I tell the kids they can do whatever they want as long as they stay safe," said Cottrell, who has two children, 3 and 7, and is expecting her third.
Her children have come up with their plan for this approaching storm, said Cottrell, who is a staff writer for Scary Mommy and runs the blog network for the Bangor Daily News. They want to make slime, fill bottles with colored water so they can "paint" the snow banks and make their own cookies.
When cabin fever hits and they are "literally crawling up the walls," Cottrell says, she'll toss some toys and washable markers into the bathtub and let them splash around.
Eventually, it'll be time for hot chocolate and a movie, which is when the kids typically fall asleep for a while. "That's when I score some Mom time!" she said.
How to keep kids outside? Consider duct tape!
When I was a kid, I remember snow days when we spent pretty much the entire day out in the snow, with the exception of bathroom and hot chocolate breaks. Janis Brett Elspas, founder of the blog Mommy Blog Expert, had similar memories growing up on the East Coast in the '60s.
"Moms back then in our neighborhood ... would bundle the kids up in multiple layers and lock them out of the house 'til dark, leaving us to build snow forts, sled down the hill or shovel driveways for extra spending money," said Elspas, a mother of four college-age children.
"How times have changed! Fast-forward to today. What is a mom to do when there's a blizzard in cold climates (or heavy rain and flooding in California)? Instead of locking the kids out, moms are overprotective and keep the kids inside."
Joelle Wisler of Nederland, Colorado, says her community gets plenty of snow, but it takes a lot for the schools to close. When they do, she has a novel approach to keep her kids, 5 and 10, outside longer: She will duct-tape their boots to their snow pants and their mittens to their coats. "Seriously, they play outside so much longer, because the snow can't get to their skin," said Wisler, who's also a staff writer for Scary Mommy.