How healthcare works around the world
3/20/2017, 6 a.m.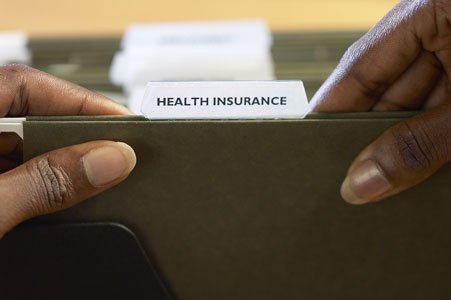 (CNN) — In a doctor's waiting room in South London sit three people of varying ages and ethnicities, waiting among a sea of empty green plastic chairs.
It's Tuesday afternoon in the Hetherington Group Practice, which serves more than 8,500 people from dozens of miles in every direction from its base in the bustling area of Brixton.
Adorning the many notice boards on the walls are posters asking people to get flu vaccinations, to embrace more walking as part of their day to day and to speak up if they feel that they may have symptoms of bowel cancer.
Another poster informs that the Accident and Emergency room at the local hospital "won't kiss it better," appealing to people not to visit their local ER when something is not urgent.
Records from the National Health Service show that the numbers of people visiting an emergency room in England have risen from just over 4.5 million per quarter in 2004 to almost 6 million per quarter by the end of 2017 -- almost a 25% increase.
In the corner of the waiting room sits a "patient pod" consisting of a computer, a blood pressure machine and scale, for people to measure their vitals in their own time.
They can even monitor their mood by answering a series of questions about how they're feeling and what they're thinking. The practice has more than 230 patients registered with severe mental health problems, such as psychosis.
"It's about managing demand," said Dr. Steve Mowle, one of the nine physicians at the practice and a spokesman for the Royal College of General Practitioners.
This "pod" and the option of a phone consultation aren't the norm for all general practitioners' facilities but Mowle -- like any other GP in the United Kingdom -- has a budget to spend on his practice each year, based on a capitation, an amount paid from the government's budget per patient registered. He and his partners may use it how best they see fit to meet the multiple needs of their large patient base.
Demand on the practice has increased significantly in recent years.
Unusually, the rise is not in terms of patient numbers, which have in fact fallen, but by people living longer with greater numbers of increasingly complex conditions to manage. Each day, Mowle will have contact with 40 to 50 patients, he explained, with 60% of those in person and the rest through phone consultations.
"My clinics are longer," Mowle said. A clinic represents a half-day of seeing patients and is meant to last three hours each. His clinics routinely last at least five hours.
"Being a full-time GP is impossible," he said, adding that there is "more and more administration" on top of seeing patients.
The demographic of his patient base is as vast as the region the practice covers, ranging from the homeless, newly arrived refugees and blue-collar workers to high-earning middle-class and lawyers and bankers whose houses are worth millions. More than 140 languages are spoken locally.